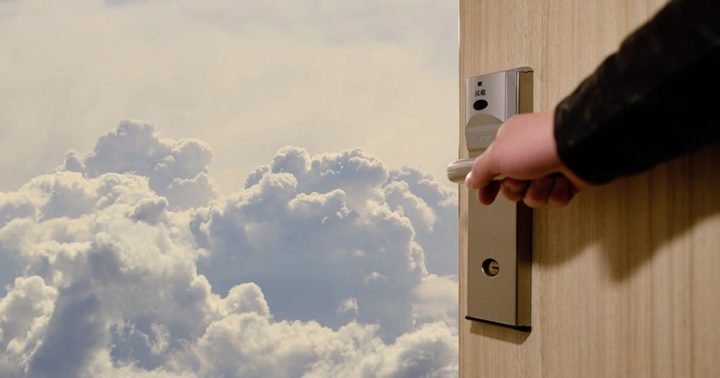 Moving to the Cloud: 5 Challenges, Countless Benefits
Datameer, Inc.
April 25, 2018
To succeed in the cloud, enterprises need standardization and automation to get full value, but moving legacy applications to the cloud isn't easy. Compared to consumers who decide to leverage the cloud (Box, Dropbox, iCloud, etc.) where it's pretty much lift-and-shift, moving enterprise systems to the cloud requires much more in terms of skill, effort, planning, evaluation, security and more. As a matter of fact, according to McKinsey & Company, moving to the cloud can actually cause IT architectures to become even more complex and costly than they were on-premises.
While the advantages of public cloud are well known, especially when it comes to data analytics, making the move is not without challenges, some of them crucial as well as overwhelming. Let's take a look at some of the reasons enterprises are lagging in cloud adoption.
1. Consensus
Right from the start, there are numerous stakeholders who need to buy in to any proposed technology transformation, from senior management and finance to line of business leaders and IT. In addition, business objectives, which dictate strategy, are complex and take time to propose, review, finalize and approve. Security and governance alone will be a tricky when it comes to achieving stakeholder alignment.
2. Complexity
While cloud providers offer thousands of services and capacity options that are constantly improving and providing richer functionality, the choices can be staggering. Even with all the options available to them, IT professionals still need to ramp up and ensure the move is seamless and effective. Making all of the services and options work together takes insight, education, time and testing to ensure a successful implementation.
3. Costs
It's important that organizations accurately estimate the true cost of the cloud implementation as well as the migration timeline. Almost half of the organizations surveyed by Forrester in 2017 spent over $1m migrating mission-critical apps to the cloud, including moving data from on-premise data centers, with the top cost issue being the need to rewrite applications. The work it takes to re-architect for the cloud will likely cost more and take longer than expected, so some enterprises just choose to put it off.
4. Competence
Transforming legacy business applications to run in the cloud – with the right security and capacity considerations – requires skilled resources. For many organizations, that means hiring new or training existing team members, which takes time and money. As a matter of fact, a Forrester survey indicate that 47 percent of early migrators said they had teams of more than 50 people dedicated to their migration. The cost of error in determining skills, resources and budget needs is too high for enterprises to risk rushing it.
5. Compliance and Security
Enterprise applications need to be re-configured for the cloud to maintain appropriate security and achieve regulatory compliance. Cloud providers cannot provide all of the security and governance capabilities every organization requires, which means it falls to the enterprise to figure things out, which can understandably cause procrastination.
This is not an exhaustive list, but these are some of the common challenges affecting cloud adoption. Enterprises increasingly have the right idea, working diligently to overcome these hurdles and enjoy the flexibility, agility, cost savings and scalability benefits of the cloud. The cloud has lowered barriers to entry, leveled the playing field and pushed organizations to accelerate adoption in order to stay competitive.
Be sure to check out these additional resources on data analytics in the cloud.
On-demand Webinar: Learn about architecting big data analytics for the cloud, how to create a hybrid data architecture and key trends driving organizations to the cloud for data processing and analytics.
Datasheet – Datameer for Amazon Web Services (AWS): learn how business-driven data pipelines enable faster, trusted analytics.
Blog post: The Cloud Changes Big Data Analytics, and Big Data Analytics Needs to Change