How Can Embedded Analytics Unlock the Potential of Data Analysis and Drive Innovation?
Ndz Anthony
February 2, 2023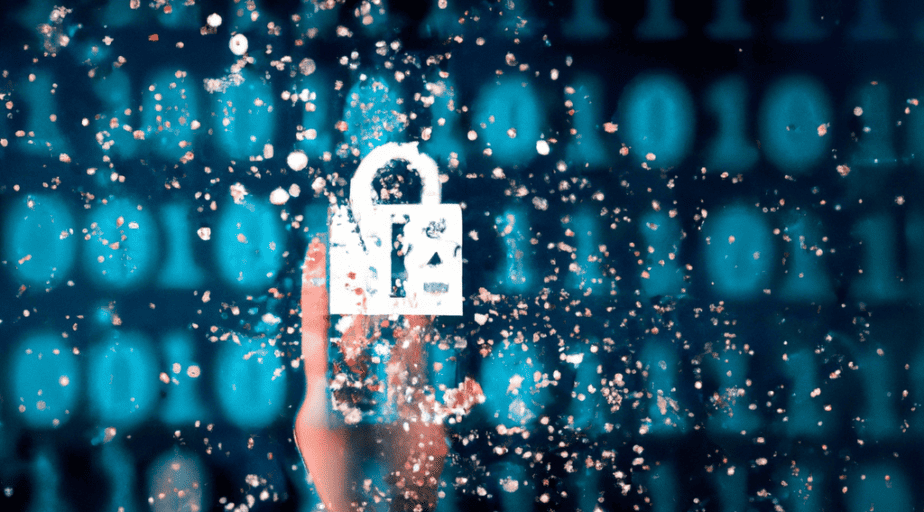 What is embedded analytics? – A simple definition.
Embedded analytics can be referred to as any technology that allows organizations to embed data analysis and visualization tools directly into their existing systems and processes.
Businesses can use embedded analytics to integrate ad-hoc analysis and visual reporting capabilities into their current systems and workflows.
One of the embedded analytics key advantages is that it lets users access data analysis and insights without leaving their comfortable working environment. This can speed up user adoption and reduce the time and labor needed to access and evaluate data. This allows businesses to streamline their processes by directly integrating analytics into their current systems and procedures.
Revisiting the history of embedded analytics.
Embedded analytics has a long history that dates back to the beginnings of business intelligence and data warehousing.
All business processes typically contain both analytical and transactional parts. Historically, in business systems, often due to technical restrictions, data, and process-related parts were kept separate to allow independent and focused delivery of either business transactions or comprehensive analytics.
However, with the turn of technologies like the cloud and the growing adoption of software-as-a-service (SaaS) solutions, organizations have sought to gain more insight and value from their data and to make data-driven decisions in real-time – hence the approbation of embedded analytics technologies.
What are the characteristics of an effective BI Tool?
When it comes to selecting a Business Intelligence (BI) tool, there are several factors that organizations should consider to ensure they choose a solution that meets their specific needs and requirements. In this blog post, we'll explore some of the key characteristics of an effective BI tool.
Ease of Use:
Regardless of the user's level of technical expertise, a good BI tool should be simple to use and comprehend. This involves simple access to and comprehension of the data and insights being offered, as well as easy navigation and user interfaces.
Data Connectivity:
A strong business intelligence (BI) tool should be able to connect to a variety of data sources, including both structured and unstructured data. It should be able to manage enormous volumes of data.
Customization:
A good BI tool should offer a high degree of customization, allowing users to customize the data visualization and analysis tools to their specific needs. This can include the ability to create and save custom reports, as well as the ability to create custom dashboards and data visualizations. Read more about snowflake ad-hoc analysis here.
Short Time-to-Market:
Nobody wants to invest weeks or months in creating web reports that cant be incorporated. Not just time but typically a lot of data engineering resources as well.
Progressive businesses often search for embedded BI tools with self-service report builders so that analysts and even their non-analyst personas can modify the dashboards utilizing vetted and governed datasets.
The BI systems in question typically have a semantic modeling layer, which enables the data team to manage data logic centrally, develop and reuse data models to save time, and avoid repeatedly writing SQL.
Security:
With the increasing importance of data security, it's a no-brainer that a good BI tool should be well-fortified – offering robust security features to protect sensitive data and prevent unauthorized access. This can include user-level access controls, data encryption, and other security measures.
Best Embedded Analytics Tools in 2023
There are several analytics suppliers on the market. Each analytics platform has unique techniques and capabilities that are generally better suited to (or more successful for) specific use cases. When looking for the finest embedded analytics solutions, it is critical to analyze the platform's capabilities, including the many types of embedding available, while keeping your goals and needs in mind. 
That's why we came up with the best Embedded analytics tools for your unique business needs:
Yellowfin

It is a business intelligence and data visualization tool that provides features such as report and dashboard creation, data collaboration, and advanced analytics. It also offers natural language processing capabilities and mobile compatibility.
Sisense

is a business intelligence platform offering data exploration, dashboard creation, and advanced analytics? It also can handle large and complex data sets and provides a variety of data connectors.
Qlik

 is a data visualization tool that allows users to create interactive reports and dashboards. It offers real-time data updates and the ability to collaborate on reports and dashboards.
Looker

is a data platform that provides features such as data exploration, reporting, and dashboard creation. It also offers a variety of pre-built data connectors and a SQL-based modeling language.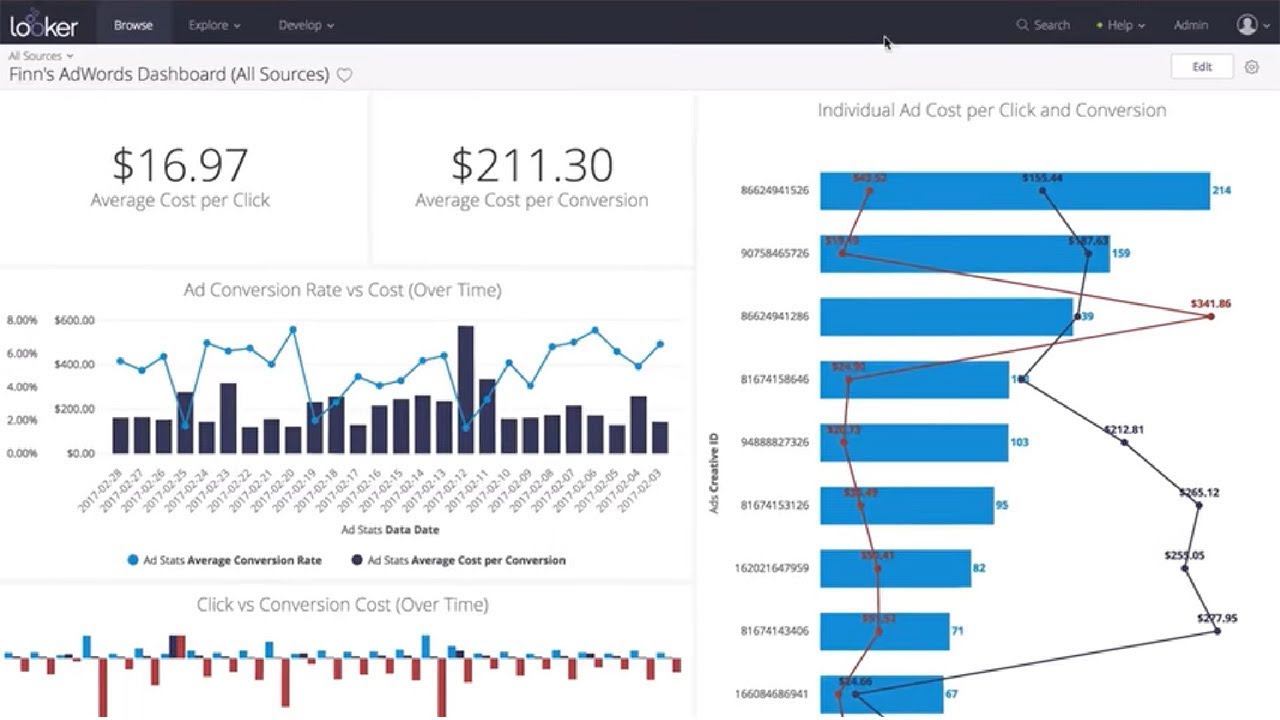 Microstrategy

is a business intelligence platform offering data visualization, reporting, and advanced analytics features. It also provides a flexible deployment option, including on-premise, cloud, and hybrid deployment.
Tableau

is a data visualization tool that allows users to create interactive reports and dashboards and analyze data. It offers a wide range of data connectors and integrates with other business intelligence and data management tools.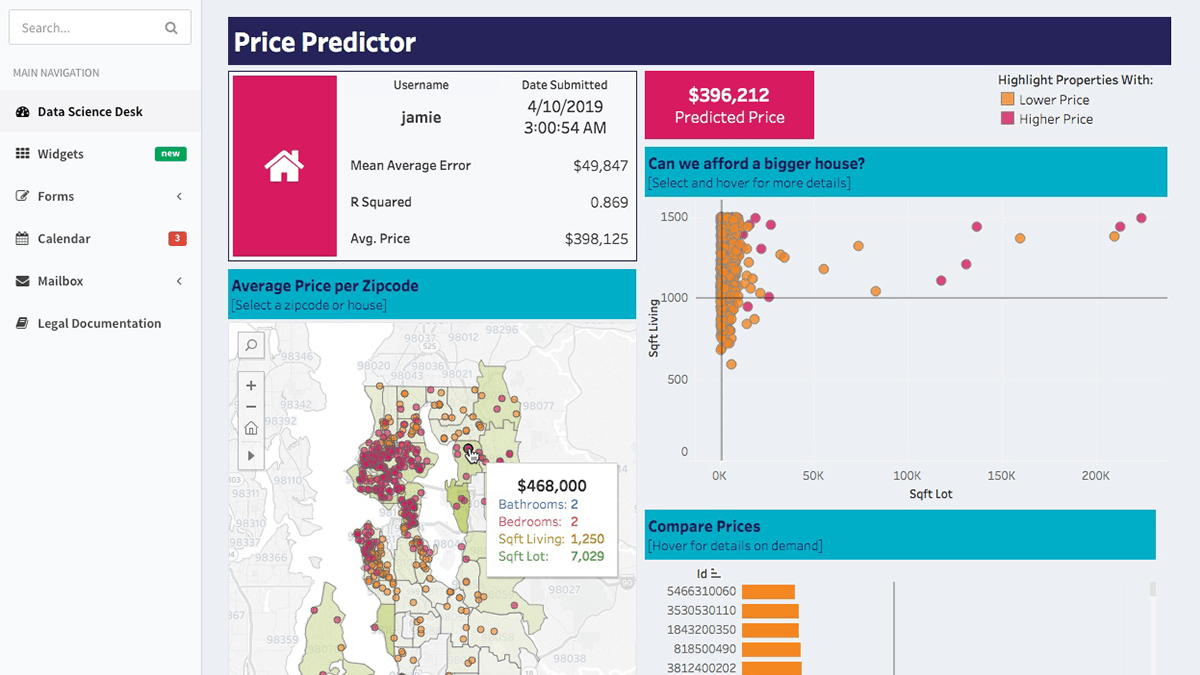 Zoho

is a business software suite that includes a business intelligence tool, Zoho Reports, which provides report and dashboard creation, data visualization, and data analysis. It also offers collaboration and data-sharing features and a variety of data connectors.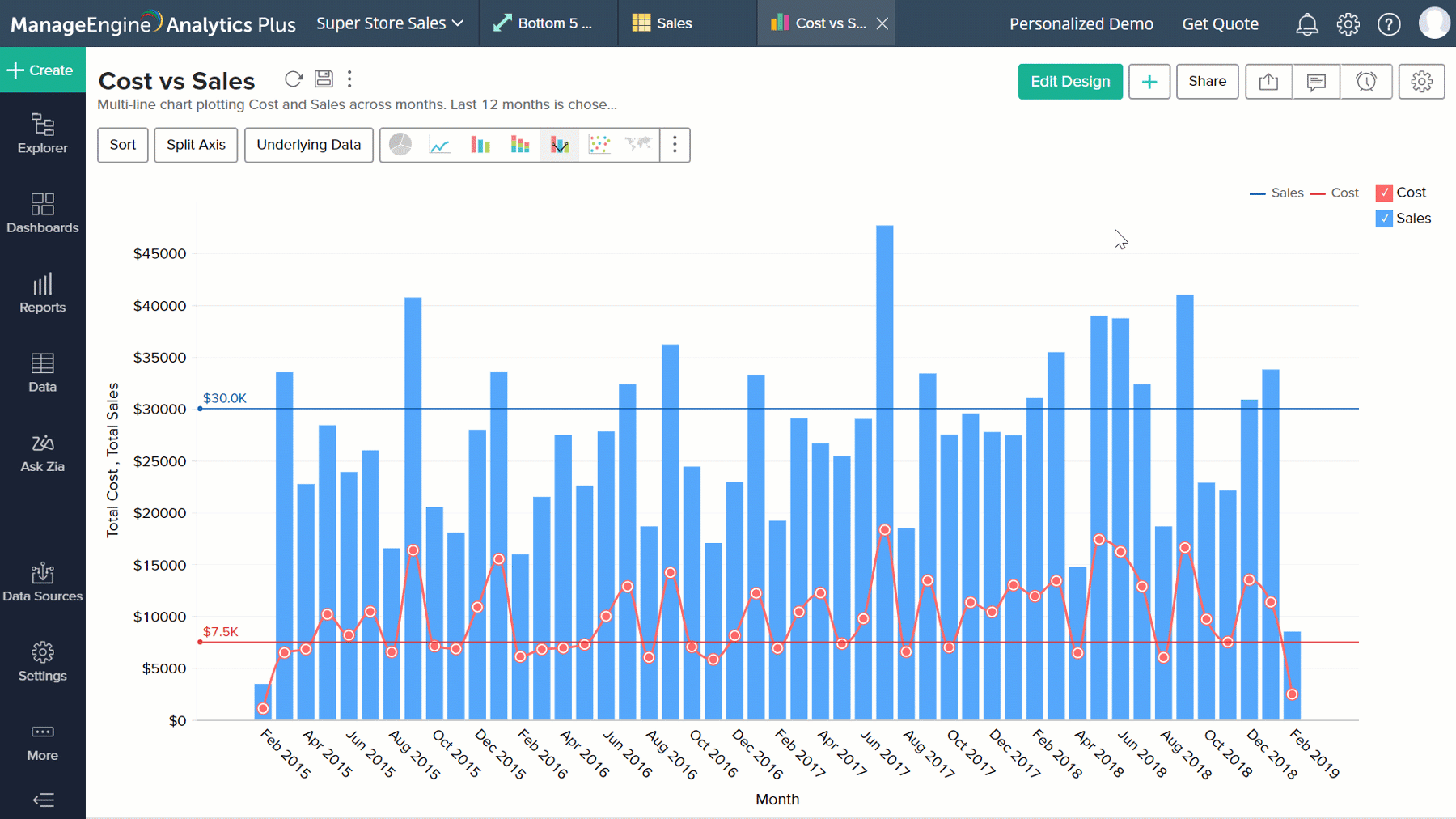 Domo

is a business intelligence platform offering data visualization, reporting, and advanced analytics features. It also provides a wide range of data connectors and the ability to connect to custom data sources. Additionally, it offers collaboration and automation features to help teams work more efficiently.
How Datameer can help you Provide Clean Data for Embedding Analysis
Recall that in one of the preceding sub-sections, we explained that an effective embedded BI tool should be able to result in a shorter time-to-market for the organization.
One of the ways this can be achieved is by having effective pre-processing transformative and data-cleaning procedures.
A short story – Without Datameer 😑
Let's say company X runs on Snowflake and uses power BI as their primary BI tool.
They have an authentication setup and occasionally embed their dashboards in shared customer workspaces.
Typically, they would generate queries in snowflake and feed that to power bi and, subsequently, power bi embedded.
The long one – With Datameer 😊
Data is consolidated in a snowflake DW and due to Datameer's tight integration with snowflake – accessed within Datameer with a click of the  'refresh' button.
Democratized data preparation begins…
Company X's multi-persona data team leverages Datameer's low-code and no-code SQL visualization capabilities to generate queries as per the dashboard requirements.
Next, the data lead or lead analyst uses Datameer's collaboration and governance features to assess and comment on the readiness and quality of all generated models pertaining to the said use case.
When and if everything checks out, he then forwards engineers these pre-processed models back into the production schema in snowflake – all this within hours.
What benefit does this have, and how does this result in a shorter time to insight?
Well…
The power bi analyst now has much less DAXING to do and a lot more time to focus on building the embedded dashboards – in a way that is representative of the business's strategic requirements.
Speed, simplicity, and collaboration is the Datameer way.
Looking for a tool to boost your embedded analytics workflow?
Then don't look too far away.
Sign up today for the free trial and unleash the full potential of your data.