What is a Semantic Layer? 
Justin Reynolds
February 8, 2020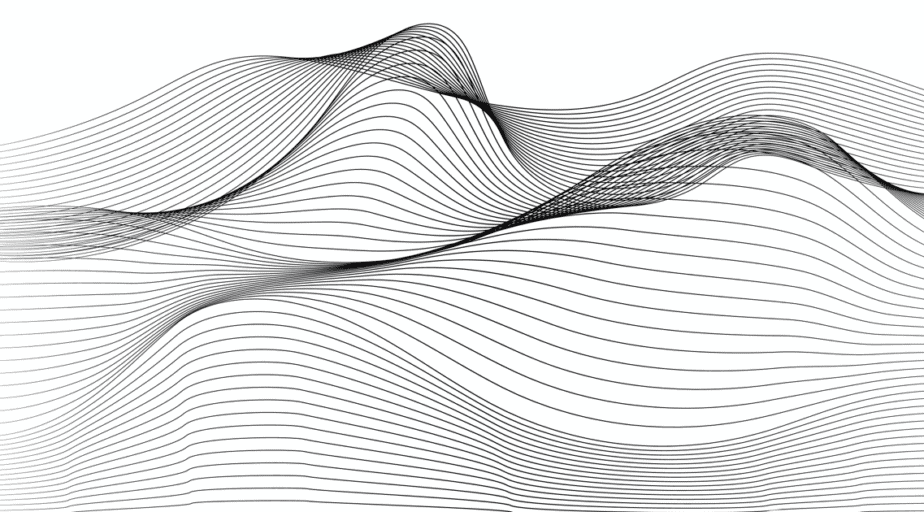 Semantic layers map complex enterprise data into familiar business terms to offer a unified, consolidated view of data across systems.
Organizations across all verticals are struggling to manage and access all the data they control. Nearly three-quarters of data never get used or analyzed. In other words, companies are dumping vast amounts of data into storage systems without benefiting from it. It's also because of the distributed and siloed nature of data, commonly spread across servers, public cloud services, and data centers without any common or unified definitions. 
Suffice it to say that — in many organizations — there is a massive gap between data sources and business users. 
Progressive companies are using semantic layers to help bridge this gap. Let's take a closer look at how semantic layers work and why all data-driven companies should be using them.
Semantic Layer: A Definition
A semantic layer is a business representation of data. It enables end-users to quickly discover and access data using standard search terms — like customer, recent purchase, and prospect. It also provides human-readable terms to data sources that otherwise would be impossible to discover (e.g., table slsqtq121 becomes Sales West 1st Quarter 2021).
To deploy a semantic layer on top of a data warehouse, enterprises have multiple options, which we'll examine later on in this piece. Once they've picked a solution, the organization will then embed various abstractions — or virtualizations that enable end-users to make sense of source data — into the semantic layer to define business terms. This reduces complexity while providing a framework for mapping complex data so that end users can discover, access, and analyze it.

The Benefits of a Semantic Layer
Semantic layers reduce complexity and prevent business users from having to spend time trying to become a data engineer when they need access to the data they need to analyze. As a result, semantic layers can enhance productivity and collaboration while helping teams gain faster and more valuable insights from their data.
Here are the top reasons a data-driven enterprise would benefit from a semantic layer.
Enhanced Collaboration
With a robust semantic layer in place, teams can work together more effectively. By enabling users to easily tag, search, and share data, collaboration is improved across the organization, and teams are able to make better decisions in less time.
At a very core level, semantic layers remove complexity from the process of finding, analyzing, and sharing data. This makes work easier for everyone and enables analysts to do the job you hired them to do.
Improved Security and Governance
One of the biggest problems with data is accessibility and security. It can go in both directions. If you add too much security, analysts won't be able to do their jobs and will try to bypass security rules and make multiple copies of data — which, in turn, compromises the integrity of their data. Add little to no security, and the enterprise will be compromised. 
A semantic layer strikes the perfect balance between the extremes. Users are able to make changes to the data at a logical level, so data admins don't have to worry about users corrupting data sources.
Self-service Reporting
Organizations today generate data in multiple shapes and sizes, and that data is stored in different repositories — like AWS S3 buckets and Microsoft ADLS. Without a semantic layer, users need to create IT tickets to request an engineer to get the data for them or they can waste time trying to become a data architect to obtain the data themselves.
There are massive risks associated with this approach. The process is slow, costly, and often provides inconsistent results. What's more, due to the myriad of BI tools on the market, the fact that each tool tried to provide its own semantic layer, and how every tool had its own way of establishing business rules, every tool would produce different results — creating chaos while forcing users to spend more time trying to figure out which tool was right instead of gaining value from the data and acting on it.
With a semantic layer, business users get the peace of mind that comes with knowing they are generating reports from consistent data sources and a central source of truth. That compares to the old way of doing things, where different departments are using their own reporting methods, which results in inconsistent reporting, with multiple results all coming from the same data source.
With a semantic layer in place, organizations can keep data clean, standardized, and secured. 
Reduce Data Latency
Some data has a shelf life and can become stale or worthless if it's not used quickly. This is especially important with IoT environments, such as manufacturing and logistics.
A semantic layer accelerates time to insight and provides consistent results and secure data access while eliminating the need for complex data pipelines — which, in turns, allows businesses to gain value from all of their data faster.
Semantic Layer Use Cases 
There are many ways organizations use semantic layers today. Here are three examples of how businesses can deploy semantic layers to streamline reporting, secure data, and enhance team collaboration. 
Healthcare
With easy access to all relevant data, analysts can use semantic layers to predict patients whose conditions might be deteriorating in healthcare facilities and then rapidly reassign more healthcare resources to that individual to improve health outcomes.
Travel
When it comes to traveling, one of the biggest customer pain points is trying to find the best price for airfare. With easy access to data, travel companies can build price forecasting tools that guess when the "best price" is available and automatically notify their customers of the deal, driving more sales.
Retail
A semantic layer enables retailers to consolidate all of their data, pulling it from POS systems, online stores, customer service touchpoints, and marketing programs all together in one place. In turn, they are able to create data-driven campaigns and experiences that meet customer expectations.
What Is a Self-Service Universal Semantic Layer?
Companies have been using semantic layers to manage data since the early 1990s. It's safe to say that the data landscape has changed significantly since then due to the rise of big data, cloud computing, and digital transformation. 
Many companies have complex analytics stacks where data is stored across multiple cloud and on-premises platforms. It's a lot harder to deploy a traditional semantic layer in these types of distributed environments. 
As such, a growing number of companies today are using self-service universal semantic layers for managing data across multiple storage locations. 
A universal semantic layer is a platform that can reduce complexity, improve security, and streamline reporting in complex environments. At the same time, it provides all stakeholders access to clean and actionable data across any business intelligence tool. As the name suggests, a self-service universal semantic layer allows data stakeholders to compile reports and manage data at their convenience, without the help of IT, and while using the BI and data science tools they are already familiar with.
Semantic Layer Inside of Datameer
Datameer SaaS Data Transformation is the industry's first collaborative, multi-persona data transformation platform integrated into Snowflake.  The multi-persona UI, with no-code, low-code, and code (SQL) tools, brings together your entire team – data engineers, analytics engineers, analysts, and data scientists – on a single platform to collaboratively transform and model data.  Direct integration into Snowflake keeps data secure and lowers costs by leveraging Snowflake's scalable compute and storage.
Datameer offers a rich semantic layer for users that includes catalog-like data documentation and knowledge sharing to facilitate trust in the data and crowd-sourced data governance.  The system auto-generates detailed meta-data, properties, and documentation.  Users can add additional documentation and custom attributes, comments, tags, and more to share searchable knowledge about your data across the entire analytics community.
With Datameer, you can:
Allow your non-technical analytics team members to work with your complex data without the need to write code using Datameer's no-code and low-code data transformation interfaces,
Collaborate amongst technical and non-technical team members to build data models and the data transformation flows to fulfill these models, each using their skills and knowledge
Fully enrich analytics datasets to add even more flavor to your analysis using the diverse array of graphical formulas and functions,
Use the catalog-like documentation features to crowd-source your data governance processes for greater data democratization and data literacy,
Maintain full audit trails of how data is transformed and used by the community to further enable your governance and compliance processes,
Deploy and execute data transformation models directly in Snowflake to gain the scalability your need over your large volumes of data while keeping compute and storage costs low.
Learn more about our innovative SaaS data transformation solution, Sign up for your free trial today!