What is Product Adoption & Tools to Improve Adoption Rate
Datameer, Inc.
July 21, 2022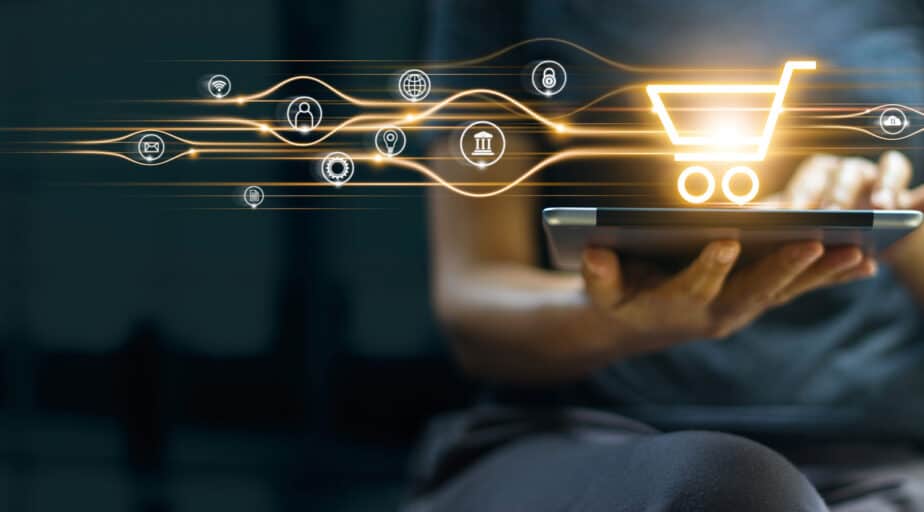 How do brands become household names with indispensable products? What moves customers to leave the familiar to risk purchasing a new product? And how do you keep them coming back? Let us look at answers to those questions in the context of product adoption, which is the rate at which customers complete a series of actions that lead to them deriving maximum utility from a product.
In this article, We will explore product adoption, the stages of product adoption, and tools that help you track product adoption.
What is Product Adoption?
Product adoption is moving a product from being unknown to being accepted and utilized by customers.
Product adoption begins with creating awareness about your product by communicating its unique value to potential customers, getting customers interested enough to use it for the first time, and finally, ending with steps to ensure that customers continue using it.
The 5 Stages of Product Adoption
The product adoption process remains the same despite the product. Below are the 5 product adoption stages that potential customers pass through: 
1. Awareness Stage: This is the first contact between a brand and its numerous potential users. Brands engage in strategies such as value-based marketing, online ads, and reviews to attract attention and generate new leads.
In the awareness stage, it is essential to communicate clearly what your brand is, why the client should care and what potential users stand to gain if they engage you. 
Arouse the interest of potential users and personalize your product offering to potential customers through elaborate marketing campaigns.
2. Interest Stage: After generating leads with your strategies and campaigns, these users search out for themselves the claims of your product or service. 
At this stage, the features, functions, and information of the brand and product not obtained at first contact will be sought out.
Save leads the trouble of finding information by providing important details on your sites, blogs, and social media. One way to improve product adoption is to provide user experience guides; prompts that introduce new features on your site or app after an upgrade. 
You lose fewer clients from the frustration of research and help them see reasons to make a purchase faster if you do these. 
3. Evaluation Stage: Here, users consider if buying your product is worth it. They know your product and like it already. However, at this stage, they decide if it is worth a try and if they are willing to invest money in your product.
Leads warm up to you as they interact with you more, so you want to make your product offering as clear and accessible as possible. It would help if you got more proactive with high-touch communications about specific offerings at this stage. 
4. Trial Stage: If the evaluation is positive, then the user tries your product to experience for themselves if the product has and does what it claims. 
It is always best to provide avenues where users can test your product free of charge before subscribing or making purchases, such as free trials, exhibitions, and workshops. 
5. Adoption/Rejection Stage: Here, the potential user has established the "what is" and the usefulness of the product and decides to accept or reject it.
Dropbox: A Product Adoption Case Study
Dropbox is a file hosting service; a robust product with many features such as cloud storage, file sharing, productivity tools, and content collaboration services. It was founded in 2007 and boasted of a blooming and flourishing customer base of over 700 million users.
But the Founders initially launched Dropbox as a screencast product with file sharing as its MVP. Worse still, it had a product adoption rate of less than 5% because there was practically no demand for the product. Seamless filesharing services were unpopular at the time, and customers just did not know if it was useful to them or not.
Dropbox strayed a bit from the product development fundamentals of its day – the build and hope they buy approach – the founders instead decided to ask customers about what they really wanted. In particular, answering the question of "if we offer quality customer experience, will users adopt our product?"
They did not doubt that the product was great or at least unique; file sharing was an innovation people didn't know they needed. Dropbox needed to figure out how best to create awareness and present it in a way customers would love and accept.
Dropbox "cut the first turf" with its groundbreaking video that clearly described and demonstrated the capabilities of their product, but not just that, it showed users why they needed it as well. 
The video caught the interest of thousands of potential customers, and new users began testing the Dropbox beta and spreading the word. The video at least succeeded in capturing the attention of some customers who were willing to try it. 
If the customers did not know they needed the product, they sure did now. This was the interest stage of product adoption. 
The Dropbox team capitalizing on the interest frenzy in their pioneering product, began to engage customers for feedback. They iteratively innovated based on customer requirements.
When Dropbox officially launched, it had acquired over a million new users in the first 7 months. The team continued to allow customer feedback to drive innovation towards specific user needs making it more accepted. 
Eventually, they optimized features and added new product offerings based on user data.  
If you have an innovative product designed for effectiveness and efficiency, and customers don't buy it, then you don't really have a good product; this is because growth is always in the direction of customer feedback if product adoption is your goal.
The Role of Data in Product Adoption
Data analysis plays a huge role in product adoption. Data analysis has evolved a lot in recent years. You can use various tools to track the adoption rate and improve product offerings based on user preferences.
Also, by sharing their data and giving permissions to brands, users allow sites to collect data that help them to identify trends that guide the release of personalized innovations, features, and services.
Data warehouses like Snowflake allow businesses to explore historical data and make predictions based on past data trends to optimize products easily. 
Applying analytics for designing, process control, and optimizing business operations when producing goods or services ensures that customer expectations are fulfilled.
Below are data analysis tools that help track and improve product adoption.
Tools to Help you Improve
As a business, you need to track your product adoption rate regularly, and calculating the product adoption rate for each new feature you introduce can get burdensome if you don't have the right tools.
Here are 4 tools that help you track your product adoption rate seamlessly:
Walkme, as the name suggests, is a digital product adoption platform that gives users a simple but effective walkthrough of your digital product.
Users are onboarded successfully and prompted to carry out tasks, make their first savings, or buy their first product without experiencing a drop-off.
Like Datameer, Walkme offers a no-code platform that makes it easy to use across different teams.
Userlane is an easy-to-use platform that enhances your user experience with little-to-no manual support. It guides and provides support for your users directly in your applications and instantly makes your software or processes easy to grasp for your users. 
With added perks such as gifs, videos, and images, you are assured of providing easy-to-follow tutorials that will keep your users engaged until the end of the lesson allowing you to introduce new features easily.
Apty is one of the top options for businesses looking for a product adoption platform. Celebrated as the number one digital adoption platform, Apty is home to over 3 million users worldwide.
Apty goes beyond walkthroughs and tooltips and focuses on business processes, outcomes, and employee productivity. They provide use cases that cut across applications for CRMs, ERPs, HCM, and many others. 
Datameer transforms data into easy-to-understand, insightful metrics with an interactive interface to help businesses measure their performance and make better decisions. You can analyze consumer behavior datasets to monitor trends and predict outcomes that influence decisions that can improve your product adoption strategy.
Conclusion
All the stages of product adoption lead to your product's adoption or rejection. Improve your chances of turning that potential customer into a permanent user today by adopting data-driven product analytics using Datameer on Snowflake.
You spoke, and we listened; enjoy our unique interfaces tailored to accommodate every member of your product team. Datameer provides 3 unique "code," "low-code," and "no code" interfaces to help you lower your data engineering costs and speed up your data transformation processes to generate real-time insight into consumer behaviors that influence your adoption rate. 
Take the next step and explore for yourself with 14 days of free access.