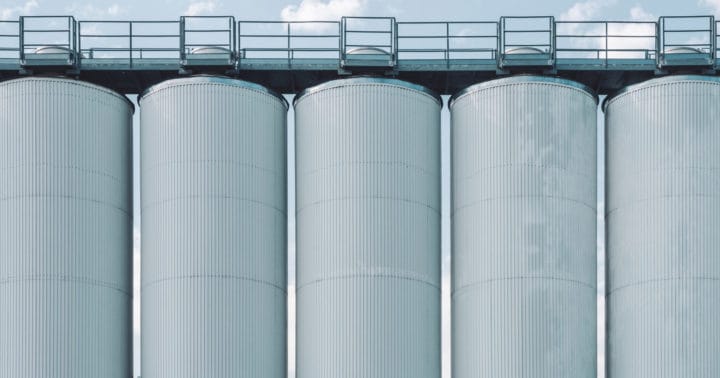 Breaking Down Data Silos
John Morrell
April 21, 2020
Breaking down data silos is one of the top challenges mentioned by executives, business leaders, and data and analytics professionals alike.  It is a crucial component to four positive outcomes from analytics: faster insights, a greater volume of insights, more actionable analytics results, and greater trust in the data.
The Benefit
The ability to break down data silos has been linked to both corporate and analytics performance.  A recent IDC InfoBrief found that:
Of companies identified as being "Best-Run" 68% of respondents Strongly Agree that their company is working to eliminate data silos, a critical step to becoming data-driven while only 7% of the "Laggards" Strongly Agreed that they were actively working to eliminate data siloes.
64% of the Best-Run companies had a "Very Well" ability to provide insights across the business, and 100% had a "Very Well" or "Well" ability to deliver insights while none of the Laggards claimed to have a "Very Well" ability, while only 16.5% had "Well" ability.
It is pretty clear, understanding how to break down your data silos can help your business operate more efficiently and effectively.
Why are data silos bad?
Data silos are individual collections of data that are stored and managed for a specific purpose, typically for a certain part of the business.  In amongst themselves, they are not harmful.  They often are well suited to the specific application and purpose.
Data silos come about because IT projects are performed or applications are deployed within specific areas of the business with little consideration for sharing the data or using it in a broader business context.  Another big reason for data silos is acquisitions, especially in cases where the acquired unit is self-running and not well integrated into the remainder of the business.
Where data silos earn a bad reputation is within the analytics initiatives.  There are a couple of explicit reasons why data silos hinder analytics.
Industry studies have shown that up to 73% of enterprise data goes unanalyzed keeping the organization from recognizing the ultimate value from that data. Data silos are a big reason. They contain good deal of information that is not just locked up, but can also be cryptic and indecipherable.  Digging through it to gather some meaning requires reaching the people who built or own the data silo, and that knowledge may be lost due to attrition.
Data siloes also hinder the efficiency of the analytics team, creating longer analytics cycles, reducing trust in analytics, and sometimes preventing the delivery of any results.  Another IDC study showed that data workers (defined as workers who spend 90% of their work week on data related activities) waste 44% of their time every week because they are unsuccessful in different activities with searching for data at the top of the list.
Analysts are wasting time searching for and seeking meaning of data that could be better spent analyzing useful data sets and delivering faster, more meaningful answers.  And even when data is found, companies expend resource and capital on processes to move the data and duplicating the storage of it.
Instead, companies are realizing solutions the combinevirtual access to data without moving it and enabling shared knowledge about the data help data bridge data silos and is a far superior way to consume and analyze the myriad of data in an enterprise. This realization has led to the popularization of services like Datameer Spotlight that help enterprises streamline access to data, regardless of location, and facilitate collaboration to increase efficiency and build trust.
How you can break down data silos
The overall goal of breaking down data siloes is to deliver faster, better and more trusted insights. The functional goals – the key capabilities that will facilitate the overall goals – should be five-fold:
Make it discoverable – Offer an easily searchable platform to find data. Analysts won't have to waste days or weeks waiting for or combing through useless data.
Provide virtual self-service access – Rather than move the data and block access, provide virtual access to data with a scalable platform that keeps it in place.This eliminates security risks and expensive data engineering processes.
Facilitate knowledge sharing and re-use – Take advantage of what analyst and data professionals know about data. Enable collaboration to provide a greater understanding of the data and its' use.
Enable easy exploration, modeling and publishing – Analysts love their existing tools and don't want to write code. Make it easy for them to model the right datasets and open them for exploration in their favorite tools with one click.
Use holistic, complementary governance – Don't re-invent the wheel with a new security and governance layer. Leverage what's already in place, support push-down where it makes sense, then offer additional controls as needed.
Wrap Up
If you let these goals drive your approach to breaking down your data silos, you should arrive to many of the same conclusions of this blog post. The result will be faster, more actionable and trusted analysts.  Analytics delivered in a timely manner, with in-depth details and full transparency with go a long ways towards transforming your organization in a data literate and data-driven one.  Gone will be the days of gut-feel decisions.
If you're having trouble breaking down data silos, we can help.  Datameer Spotlight is an integrated self-service platform that provides complete visibility and consumption of enterprise-wide data assets for analytics without the cost and risk of traditional analytic processes where data is moved.
By integrating all the key components of self-service – discovery, collaboration, modeling and distributed query & access – Datameer Spotlight eliminates the friction of disjointed analytic workflows helping answer complex new analytic questions in a matter of hours rather than days or weeks.  Since Datameer Spotlight eliminates the need to move data for analytics, it keeping data assets safe and secure, and reduces the need for complex, expensive data engineering projects. To learn more visit the Datameer Spotlight website or test drive Datameer Spotlight by registering for a free 14-day trial.