Why You Should Focus on Mobile Analytics
Datameer, Inc.
August 3, 2022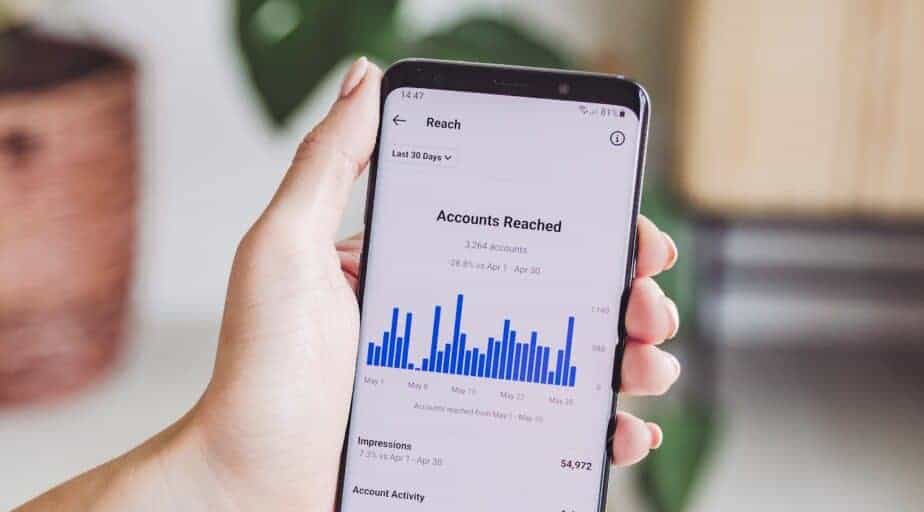 In this article, we'll discuss what mobile analytics is, how it works and how you can implement it. Still here? Let's dive right into why you should focus on mobile analytics.
'The dog is man's best friend.' I'm sure you remember hearing this cliche phrase somewhere and wondering, are they?
We beg to differ… by going by the definition of a best friend; we can argue that mobile phones have won that spot.
Here are some statistics as to why this is: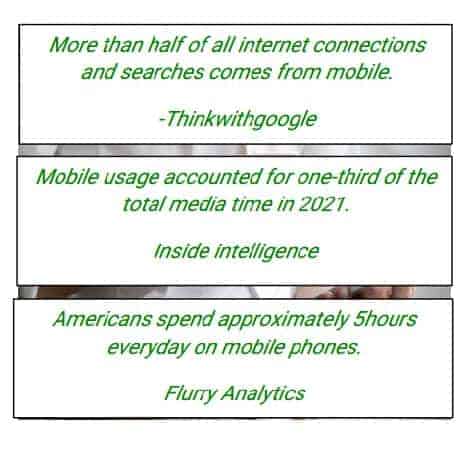 Mobile phones have become an integral part of our everyday life and affect our daily activities.
Many brands now have apps and services dedicated to providing the best mobile experience for users.
And like a patient who may need a doctor to diagnose his ailment, brands must regularly check and diagnose their apps to improve on delivering a high-quality user experience. 
This is known as 'mobile analytics.' 
What is mobile analytics:
Mobile analytics is the process of gathering invaluable data from mobile apps, websites, and web-app visitors. It assists in identifying different users, tracking their journeys, and recording their behavior and digital footprint to optimize app performance.
Mobile analytics inspires and gives you ideas for tweaking your app and taking your product to the next level. 
How does mobile analytics work? 
With analytics features like cookies and unique identifiers, mobile apps and sites can track user activity and behavior, i.e., Each time a user takes action on your mobile app, the application collects that data and stores it.
Examples of mobile analytics metrics are:
Page views

Visits

Source data

Strings of actions

Location

Device information

Login / logout

Custom event data
Types of mobile app analytics
Mobile app analytics can be sub-divided into three groups, namely:
1. App performance analytics: 
This type of analytics is mainly concerned with the 'machine' itself. Metrics like app crashes, app uptime, responsiveness, resource usage, data transactions, carrier latency, etc., are measured here. 
App performance analytics is important because it is the bedrock of app optimization.
Take, for example, an app that crashes frequently.
 You can expect negative reviews, which will cause your marketing efforts to go down the drain.
2. In-app analytics: 
This type of analytics is concerned with everything a user does within a mobile application. When in-app analytics is implemented, the business gets insights into how the user interacts with the app. 
In-app analytics measures include device type, location, gender, age, users' language, number of installations, session duration, clicks and levels completed, features used, etc. 
These metrics can help you know your user persona and be utilized to enhance UX for increased ROI.
3. App marketing analytics: 
This type of analytics considers how the existence and performance of our mobile app or site affect our baseline KPIs.
Why is mobile essential?
With the rise in the use of mobile phones and the amount of data generated daily from mobile phones, utilizing mobile analytics in your marketing strategy is a no-brainer. 
Here are some reasons why:
1. Data provides the company with invaluable insights.
Well, like how our doctor can use his 'jottings' of the patient's symptoms to figure out what could be wrong with him, companies can glean the data from their mobile analytics tools to answer questions like:
What attracts visitors to the mobile site or app?

How long do visitors usually stay?

What features do visitors typically utilize?

Where do visitors face problems?

What factors drive things like purchases?

What factors lead to higher usage and long-term user retention? 
2. Teams in product and marketing can gather helpful feedback from analytics.
 Whether updating our app, releasing new features, or trying out new initiatives, our mobile analytics can feed us data for quantitative analysis procedures like A/B testing.
A/B testing carried out the right way can lead to more effective customer-centric products that cater to our customer's needs.
3. Usefulness to other teams.
Except for the product and marketing team, mobile analytics can be helpful in the following teams: 
UI/UX team: Tracks user behaviors, tests features, and keeps track of user experience.
Technical teams: Track performance metrics such as app crashes, app latency, app performance on various devices, etc.
Leveraging the Analytics
Many companies miss out on leveraging mobile analytics simply because they fail to understand its importance. 
Leveraging mobile analytics can be as simple as choosing a mobile application analytics tool or platform and setting the right metrics to measure. 
But how would you go about figuring out which one is right for your mobile app?
The answer lies in the objectives of your mobile app. 
You could check out some mobile analytics platforms: Firebase, Mixpanel, Amplitude, Localytics, Facebook analytics, etc.
WRAP-UP
Implementing mobile analytics is only a part of why you should focus on mobile analytics.
To be able to understand what's happening across mobile and web, you need to be able to draw insights from all your analytics assets.
One way to do that is by getting yourself a data warehouse consolidating all your marketing data.
With marketing data warehouses like Snowflake and tools like Datameer, you can plug your mobile analytics platforms into your warehouse and create rich models quickly and in real-time. 
Feel free to check out our collaborative and multi-persona transformation tool today. 
Take the next step, and get 14 days of free access today!