Top Trends for Analytics in 2020
John Morrell
January 3, 2020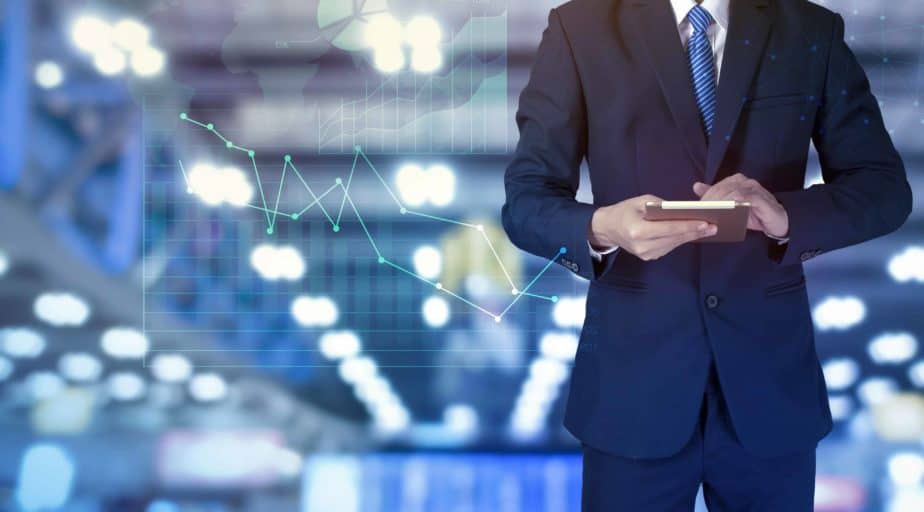 Earlier we looked back on 2019 and some of the key trends that emerged last year.  As we usher in the new year, let's examine and predict some of the top trends for analytics in 2020.
As we enter 2020, we can certainly all agree one overarching trend – the greater need and demand for analytics.  Business teams are asking new questions about the business at an increasing rate (daily and even hourly) requiring swift data-driven answers with actionable depth.
This primary demand is putting increased pressure on analytics teams to deliver.  Here are some top trends for analytics in 2020 that can help you and your team successfully provide the level of analytics your organization needs.
Collaboration
Analytics teams are growing and as they do there is an ever increasing diversity among the teams.  This diversity comes in three areas:
Knowledge – what they know about data, analytics assets, metrics, business processes and more.
Skills – the tooling, analysis and business prowess that team members possess to derive analytic answers AND explain them.
Location – not physical location but where the team members reside within the organization.
Answering complex new analytic questions requires bringing together all the available knowledge and skills in a collaborative environment to create accurate and actionable results. This environment needs to span departments to bridge not just knowledge and skills, but also data siloes (hint to another trend below).
Details, Details, Details
The three D's of today's analytics (a play on the three L's of real estate: location, location, location). TDWI frames this trend as visualization is not enough.  But the reality is business teams are asking more complex questions that require actionable analytic requests with greater depth that go beyond standard metrics that neatly fit into a visualization.
Two critical aspects to deliver on detailed analytic answers are access to more data and knowledge sharing around data.  The ability to bring in more data, explore and model it can create in-depth datasets.  And the ability share an understanding of what different datasets are good for and how to use them facilitates more accurate and actionable results.
Data Science and Analytics Come Together
Gartner and other industry leaders are projecting augmented analytics as a big trend in 2020.  Augmented analytics is where data science – AI and machine learning – is used to dig further into data.  It combines traditional analytics with data science to find detailed answers to analytic questions.
A critical component to augmented analytics is a collaborative unified environment that spans traditional analytics and data science.  Here, the analysts can bring their knowledge of data and analytic problems and collaborate with the data science experts to deliver the in-depth and accurate answers required.
The Rise of the Data Fabric
Another big trend Gartner projects for 2020 is the data fabric.  A data fabric is a reusable set of data services that enables frictionless access and sharing of data in a distributed data environment.  But with this definition, is a data fabric alone the answer?
A data fabric can provide some simple levels of data sharing, but is it truly collaborative?  A virtual analytics hub combines a data fabric, knowledge building, and collaboration into a single, easy to use platform that facilitates the full degree of analytics collaboration organizations require.
Analytics and the Cloud Become Synonymous
Another trend for 2020 cited by TDWI is "enterprises will go cloud-native."  They believe in 2020 the movement of analytics to the cloud will further accelerate as they seek the "usability, scalability, and flexibility of cloud-native solutions."
We wholeheartedly agree with this prediction.  The benefits of the cloud are too overwhelming to ignore.  The question one needs to ask is: what does cloud-native mean?  Many analytic solutions in the cloud to-date still require IT support, keeping them siloed. True analytic agility in the cloud requires a solution the business can consume with little to no IT support, making it sharable across the organization and provide the cross-team collaboration needed.
Wrap Up
As you've read this blog on our top trends in analytics for 2020, you may have detected a common theme – collaboration.  Whether as an individual trend, or as a critical component within the other trends, collaboration will play a very important role in analytics in 2020 and beyond.
The Datameer Spotlight Virtual Analytics Hub is a SaaS solution allowing analytics teams to find, create, collaborate and publish trusted analytics assets in complex hybrid landscapes. Datameer Spotlight provides unified access across analytics silos, increases use of analytics assets and offers a collaborative environment that furthers data knowledge to build trust and rapidly answer new business questions.  To learn more visit the Datameer website or see Datameer Spotlight in person, Sign up for your free trial today!