Top Data Extraction Tools for 2022
Justin Reynolds
July 11, 2022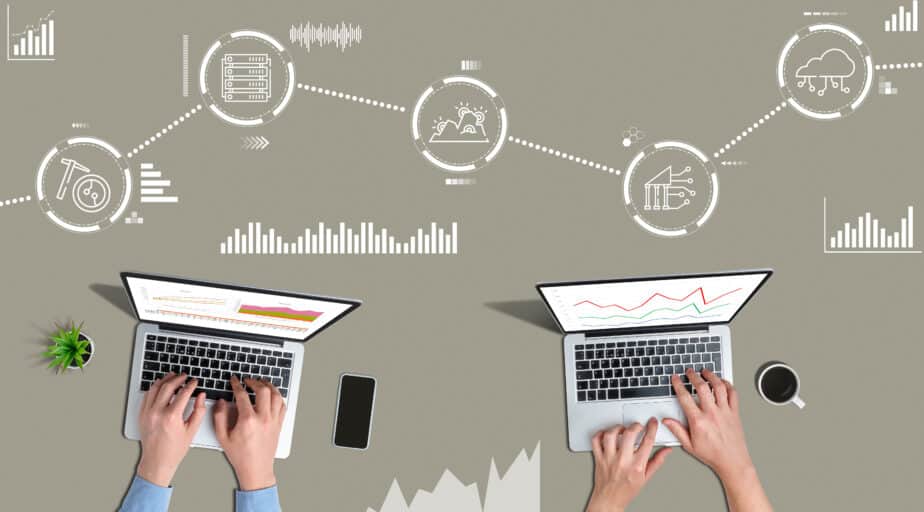 To put data to use, you first need to extract it from a source location and move it into a database or application for processing and analysis. And this is precisely where many businesses are still falling short. Read on to learn what data extraction entails, why it's essential, and some helpful top data extraction tools that make the process fast and easy.
What is data extraction?
Data extraction involves removing data from various sources across a business network and consolidating it for analysis and review. 
Networks today typically have multiple sources that produce data. For example, this may include cloud servers, websites, mobile devices, and IoT sensors, among other items. 
During data extraction, you identify relevant data across various systems and scrape them for intelligence. This is one of the most critical steps in data processing — and it's essential for any business that wants to put data to use effectively. 
Why data extraction tools are important
Companies fail to maximize their data because they lack the resources to pull and process data in real or near-real-time manually. Suffice it to say that data extraction and processing are very time-consuming and expensive, making it challenging to execute on an ongoing basis. What's more, businesses today are bringing in large volumes of data, which makes this process even more difficult.
Good news: Data extraction tools can automate much of this process, allowing teams to move faster and with less human intervention. With the help of a reliable data extraction tool, team members can spend less time manually combing systems and endpoints for data — giving them more time to analyze information and put it to use. 
In addition, many of these programs are also free to use or at least don't cost very much. So, if your business is on a budget, you shouldn't have much trouble finding a solution that aligns with your financial needs.
Top data extraction tools to know about
As you can see, data extraction is a critical need for today's data-driven organizations. Luckily, recent advancements in data extraction technology make it easier than ever to access information and insights from disparate systems.
With this in mind, here are some of our favorite data extraction tools to consider in 2022.
1. Web Scraper
Web Scraper is a leading web data extraction tool that makes it easy to pull information from websites. Currently, the tool has a 4.5-star rating on G2.
A big reason customers enjoy Web Scraper is because of its user-friendly point-and-click interface. It doesn't require coding, making it useful for novice and expert users. Further, Web Scraper extracts multiple website levels — including categories and subcategories, product pages, and pagination — helping businesses capture lots of data. 
There is a free version of Web Scraper (local use only) and monthly and annual subscription plans ranging from $40 per month to $250 per month.
What customers have to say about Web Scraper
2. Apify
Apify is another popular web scraping platform that features advanced automation capabilities. This platform currently boasts a full 5-star rating on G2.
It essentially turns websites into APIs, letting you automatically extract unstructured data from them. In addition, Apify enables you to automate online processes and expedite workflows. 
The platform is very flexible and integrates with just about any system. You can also export data in a variety of machine-readable formats. You can also integrate the data into third-party tools using webhooks and API.
There is a free version of its product, with premium subscription plans ranging from $44 to $499 per month.
What customers have to say about Apify 
3. Octoparse by Octopus Data
Octoparse is a tool that lets you automatically scrape web data in a point-and-click format without any coding. The platform currently boasts a 4.5-star rating on G2.
With Octoparse, you can extract web data using a three-step process. Simply enter the website URL, click on the target data you want to extract, and run the extraction to get the data. 
The platform also has advanced web features, including scheduling and IP rotation. Plus, you can download data in multiple formats, like API, Excel, and CSV.
Octoparse is free to use, but you can also choose to pay anywhere from $75 to $209 per month for advanced features. Additional packages are available for enterprise, data, and crawler services. 
What customers have to say about Octoparse
4. ParseHub
ParseHub is a free web scraping solution with a 4.4-star rating on G2.
They require you to open a website, select data, and download results like other web scraping tools. You can collect data from multiple pages, interact with forms, dropdowns, asynchronous JavaScript and XML (AJAX), and more. ParseHub also allows access to data in various formats — including Excel, API, and JSON. 
ParseHub doesn't require coding knowledge, making it fast and easy to learn and operate. It's available as a free service, with monthly and quarterly billing options available for premium features. The company also offers an enterprise web scraping package. 
What customers have to say about ParseHub
5. Hevo Data
Hevo Data is an end-to-end data pipeline platform with a 4.5-star rating on G2.
With Hevo, you can pull data from various sources and run transformations. The platform integrates with over 150 sources using a no-code UI and works with over 15 destinations — including SaaS apps, data warehouses, and other services. 
Hevo is also free to use and offers paid plans that range in price depending on the number of events or new records in your warehouse. Pricing starts at $249 per month (20 million events) and runs to $1,399 per month (300 million).
What customers have to say about Hevo 
6. MailParser
MailParser is a tool for automatically extracting data from emails. The tool pulls data from incoming messages and moves it to business applications using custom parsing rules. Mailparser currently carries a 4.7-star rating on G2.
MailParser is a great tool if you're looking to extract data from emails specifically. It lets you forward emails with data in the body or attachments and automatically send data to applications or download it locally. 
What customers have to say about MailParser
How Datameer helps with data extraction
As you can see, the market is full of data extraction tools for specific purposes like combing websites or emails. Even so, many platforms fall short when it comes to data transformation. 
This is where Datameer enters the equation. With Datameer, you can explore data, build models in Snowflake, and transform data sets using SQL, no-code, or a combination of both. Simply put, Datameer gives you the power to instantly transform raw analytics into business intelligence over a secure, user-friendly platform. 
In addition, Datameer lets you prepare and enrich data, publish models, and deploy data pipelines from a single location. So, if you're looking to maximize your data and unlock the full promise of analytics, Datameer can help.
To experience Datameer in action, request a demo or jump in and try the platform for free today.