The Ultimate Guide To Marketing Data Analytics 101 
Datameer, Inc.
June 2, 2022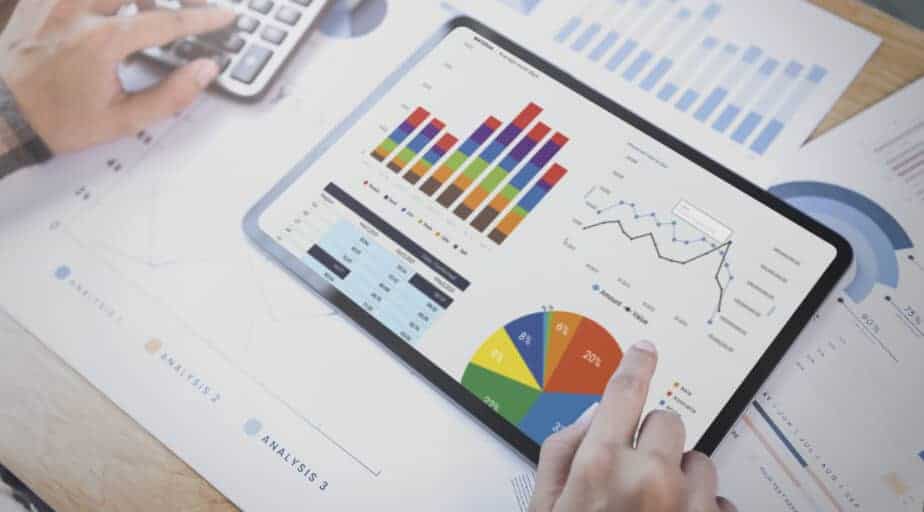 What is Marketing Data Analytics? 
Marketing Analytics better termed "Marketing Data Analytics," can be defined as the art of leveraging data to evaluate the performance of a marketing activity.
It is the fusion between typical marketing ( business process) and data analysis (make informed decisions on data) to answer questions that drive more effective marketing.
In recent years, a survey by ruler analytics shows that most marketing teams have the most significant challenges proving and tracking metrics like ROIs and tracking offline conversions.
77% of global B2B marketing decision-makers cite their use of data and analytics to guide marketing decisions as one of their department's top five weaknesses.
Why?
Without the right approach to marketing analytics, an organization may be unable to measure marketing performance accurately and, as a result, encounter more marketing challenges.
In this article, we will:
1. Introduce you to the concept of marketing analytics.
2. Explain the "why" of marketing analytics.
3. Provide you with an approach to assist you on your Marketing Analytics Journey.
4. Outline some key questions and considerations you should keep in mind. 
Ready? Let's dive in!
The Need For Marketing Analytics 
Research by Gartner found that marketing analytics earns the greatest share of the marketing budget at 9.2% and that about 69% of marketers say the marketing analytics team is viewed favorably.
So there must be some demand for marketing analytics, right?… 
Of course!
To remain competitive in this ever-changing marketing tech world, companies cannot afford to be data-driven but insight-driven – hence the need for an effective marketing analytics strategy.
An effective marketing analytics process involves measuring what matters to the CMOs and CFOs, i.e., reporting on metrics that align marketing goals with a broad set of business benefits.
To achieve this, marketing teams need to ask the right questions, set benchmarks, measure engagement metrics, and have a holistic understanding of how marketing endeavors impact key bottom-line metrics. 
In the next section, we will explore this handbook for marketing analytics.
The Guide on Marketing Analytics – How to get Started
With all the buzz around AI and predictive analytics, it's logical to want to jump on the moving train of automation and data science in marketing.
However, an essential prerequisite is realistically assessing your current marketing analytics process and identifying areas of growth. 
Understand where you are and what you need to do to scale up.
This section will take you on a step-by-step journey to achieving effective marketing analytics.
The Marketing Analytics Maturity Scale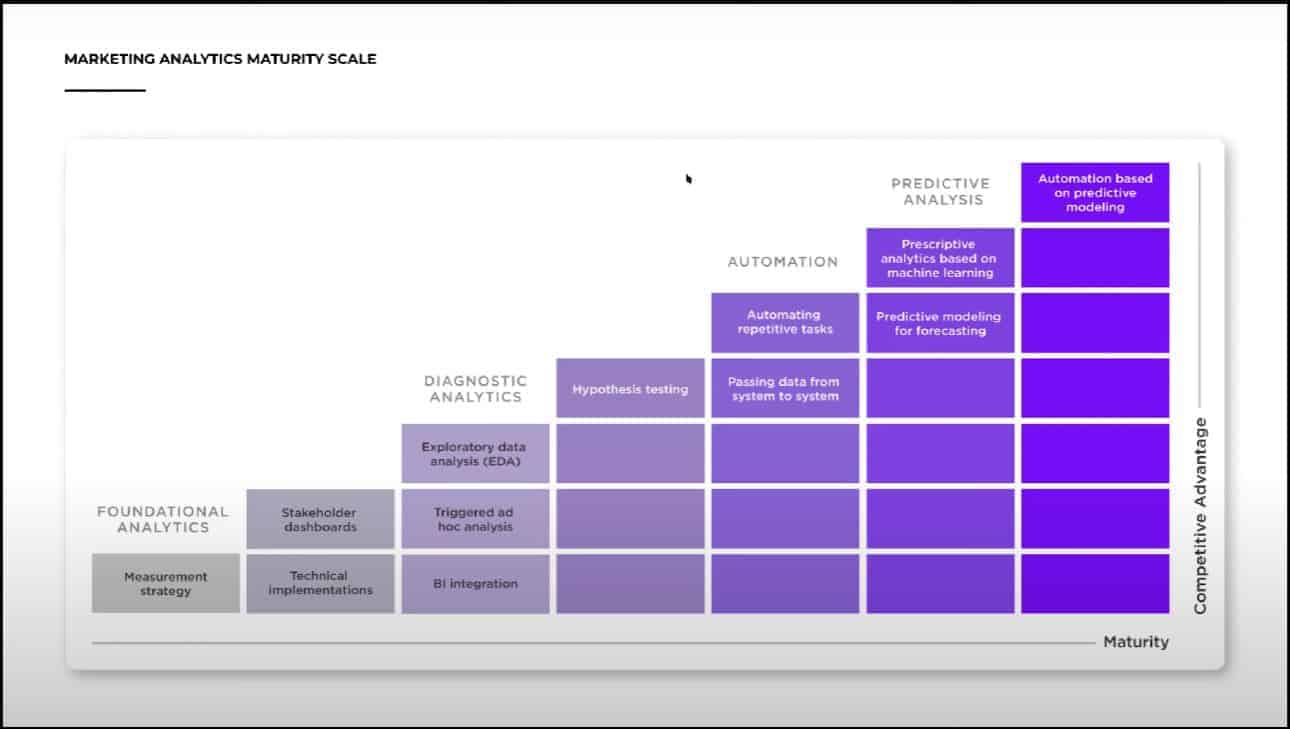 1. Foundational Analytics – 
The first step is defining your measurement strategy – What are you measuring and why?
This is done by getting your entire marketing team, leadership, and organization to agree on what metrics should be measured, why, and what the goals are. 
This is the first rung on the marketing analytic ladder. 
2. Stakeholders Dashboards – 
Leading from our last point is" strategical reporting and dashboarding" for stakeholders.
Let's take, for example, reporting for C-level executives. It's a known fact that granular reports and metrics like a google ads campaign or cost-per-click do not align directly with the business responsibilities of executives.
Hence the need to build different dashboards for Senior leaders, C-level execs, and other stakeholders. This way, you get the right answers to the right people.
Here's an image from Marketo that buttresses this point.
This image depicts the ideal kind of metrics to track and how they answer business questions.
3. Technical Implementation – 
We have built some of these stakeholder dashboards and now have maybe one too many marketing channels. We need a marketing data warehouse, for example, Snowflake.
Technical Implementation refers to the technical processes involved in consolidating your marketing data. This includes processes like data cleansing, ETL, and, essentially, data engineering efforts required to centralize your data.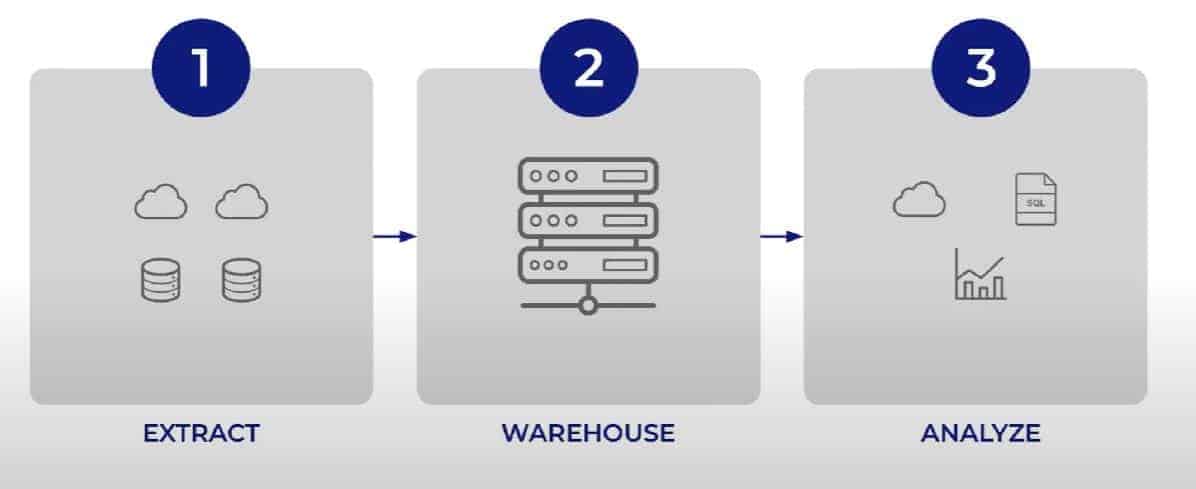 4. Diagnostic Analytics – 
We now have a centralized view of all our data.
The next step is to employ diagnostic analytics to answer the why and what questions. We do this via analytical processes like: 
Exploratory Data Analysis
 Triggered Ad Hoc Analysis
BI Integration: Use a BI tool to drill into the data and create reports/ dashboards. BI helps review past data and address questions like "what happened and why."
5. Hypothesis Testing – 
 To attempt hypothesis testing, we need to have gone through the first 4 phases above to have past data to rely on.
Hypothesis testing generally refers to a hypothesis or idea on how we can improve our marketing – the "what-if scenarios."
A good use-case for this could be in conversion rate optimization, i.e., looking at the performance of our website and coming up with a hypothesis on how to improve its performance.
6. Automation: Automation is a no-brainer.
With automation tools and workflows, you can save time on manual data pulls and other repetitive operational processes.
7. Predictive: And finally, predictive! The tip of the iceberg.
Predictive analytics refers to making scientific guesses about what could happen in the future.
So answering questions like, if my organization increases its marketing spend by half a million, what would the return be?
Or you are coding an ML model that automates a specific process. For example, spend more money here if the cost per lead falls below a certain amount. 
There are endless data science capabilities within marketing. You must have gone through the basic foundational steps to truly harness the power of predictive analytics to make brilliant marketing decisions.
Key Considerations 
So far, We have defined marketing analytics, the need to have an effective marketing analytics strategy, and the marketing analytics maturity scale.
This section will share some key questions you need to contemplate as you ascend the maturity scale.
How will you measure your marketing campaign performance?

Where would you store your data?

Who will own your data?

How will you aggregate and normalize your data?

What platform will be your "one source of truth" for data?
Snowflake: Your one source of truth for data
We shared in our third point that a significant key to effective marketing analytics is having a unified view of all your data.
Although no one tool can solve all marketing challenges, you can start by consolidating your data into a data warehouse.
 One way to achieve this is by leveraging prebuilt solutions like Snowflake.
With Snowflake and transformation tools like Datameer in Snowflake, you can produce new analytics faster, lower Your Data Engineering Costs, and increase your snowflake ROI!
Don't believe me?
Consolidate your data in Snowflake DW and take Datameer for a spin. You will be glad you did.