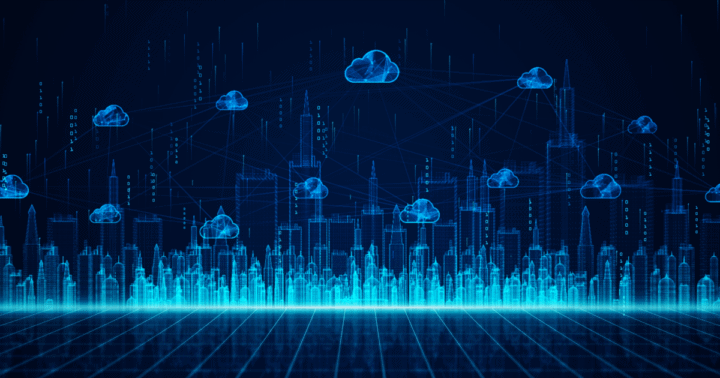 The Top 5 ETL Tools in 2021
Justin Reynolds
November 30, 2020
These days, every organization has an endless amount of data under its control, with more and more data added to the mix every single day. Unfortunately, far too few of them are able to unlock the full potential of all their data because it lives in silos spread out across the organization. 
While this problem has been growing over the last decade, it's become even more pronounced in the age of remote work and distributed teams brought about by the COVID-19 pandemic.
To create a single source of truth and give all employees the data they need to figure out the best way forward—regardless of where they are located—many organizations are consolidating their data into a centralized data warehouse. In turn, everyone on the team knows where the information they need is at all times.
Historically, companies would use the extract, transform, load (ETL) process to create data warehouses. When done the old-fashioned way, this process—which involves extracting data from multiple sources, transforming into the appropriate format, and loading it into the data warehouse—was incredibly time-consuming, as traditional systems struggled to keep pace with the volume, variety, and velocity of data that characterizes the modern world. 
Due to the complex nature of the process, you'd have to enlist the help of the IT team. Since they're always busy, projects would often take weeks or even months to complete, which made it impossible to run analytics with any sense of urgency.
The good news is that a number of modern solutions have emerged in recent years, designed to help organizations overcome the challenges traditionally associated with ETL processes. But not every ETL solution is the same.
With that in mind, let's take a quick look at the top five ETL tools on the market today to help you pick the tool that works best for your organization.
Datameer Spectrum
Datameer Spectrum is a specialized ETL/ELT tool to create and automate data pipelines that feed cloud data warehouses like Snowflake, Redshift, and BigQuery with business-ready data. Spectrum not only simplifies but accelerates the time-consuming process of turning complex, multi-source data, into valuable information that's ready for analysis. What's unique about Spectrum is that it's not only an ETL/ELT tool but also a Data Discovery/Visual Exploration platform. Spectrum is one complete solution.
Connect and extract from any source (file systems, databases, web services, applications) with our prebuilt connectors.
Visually Explore Big Data in any direction (free form) at any scale.
Apply Advanced transformations and Analytics with 300+ prebuilt functions to blend/shape data (No coding).
Load to Cloud Data Warehouses like Snowflake, Redshift, and BigQuery.
Includes connectors for BI Tools like Tableau, Power BI, and Qlik.
Some benefits include:
Speed to Insight/Reporting
Increased Productivity
Self Service: Ability to perform transformations without IT Support
Complete integration jobs 10x faster than hand-coding, and at a fraction of the cost.
We work with leading brands including Royal Bank, JC Penny, Scotiabank, Comcast, and Sophos
Matillion
Matillion ETL is an ETL solution designed to integrate with cloud databases and analytics platforms, including Amazon Redshift, Google BigQuery, Snowflake DB, and Azure Synapse. It gives users the ability to transform data via an intuitive UI or via SQL.
While Matillion is a powerful solution, there's a bit of a learning curve here. Also, it can't connect to every SaaS source. If you're in the market for an ETL tool, you'll need to ensure that the platforms your team relies on every day can integrate with the solution you ultimately choose.
Fivetran
Fivetran is a cloud-based ETL solution that offers a myriad of connections to data sources and integrates with Redshift, BigQuery, Azure, and Snowflake DB. It's engineered to be easy to learn and offers plug-and-play integrations and quick setup.
That said, Fivetran is just an ETL tool, and it doesn't allow you to sync your data in both directions. Further, Fivetran offers fixed schemas, which makes deep exploration impossible. For a deep dive into Fivetran pros and cons, check here.
Informatica PowerCenter
Informatica PowerCenter is an enterprise data integration platform that helps organizations complete ETL processes and create data warehouses rapidly. The solution is known for its high performance and its ability to accommodate data from both SQL and NoSQL databases.
That said, Informatica PowerCenter can be hard for the average user to pick up. And because the tool was designed for large enterprises, the price tag could be off-putting for companies with smaller budgets.
Talend
Talend Open Studio is an open-source data integration suite that supports data integration, big data ETL tasks, and data exploration projects. The solution works with both on-prem and cloud-based data sources and offers built-in integrations that connect with popular SaaS tools.
While the company's open-source solution can help smaller operations with ETL needs, larger organizations will likely want to take a look at the platform's paid services that ship with more features.
To learn more about why today's leading organizations trust Datameer Spectrum for their ETL workloads, check this out.