The Top 4 Data Transformation Tools and Trends of 2022
Justin Reynolds
January 27, 2022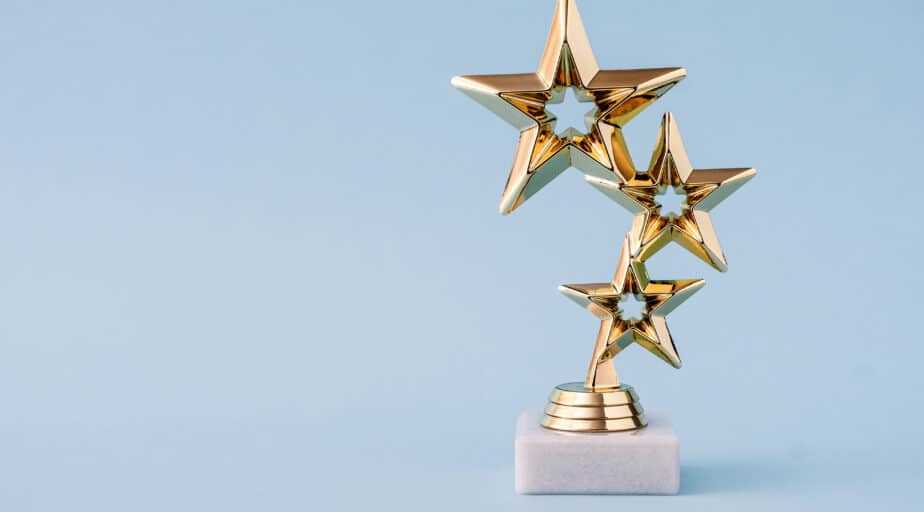 To compete in today's data-driven economy, companies need to be able to transform raw data and analytics into actionable insights.
In order to make this happen, data has to move seamlessly between different storage and compute systems — which requires using dedicated data transformation tools.
Read on for a breakdown of some key players and trends to keep your eye on in 2022 and beyond.
Top data transformation tools
1. Alteryx
Alteryx is a low-code/no-code platform that lets you rapidly transform raw data into shareable insights. The solution features the Analytic Process Automation (APA) platform that provides end-to-end automation for data science, machine learning, and analytics functions.
Additionally, Alteryx also offers individual tools, including the Transformation Tool, which you can use to set data types, clean up missing values, encode data, and select features, among other things.
There's a lot to like about Alteryx — like its robust documentation system and user-friendly drag-and-drop system. The platform is also pretty easy to use and it doesn't require advanced knowledge of IT or data science.
Of course, no data transformation platform is perfect — and Alteryx has a few flaws. Arguably its biggest drawback is its limited data visualization tools, which make analysis a bit challenging.
The platform can also require a bit of patience. For example, one user reports facing scenarios where Alteryx lacks fundamental features — like reading from an Excel Binary file and renaming a column. At the same time, another user reports that they often have to manually perform certain computations.
While Alteryx is an on-prem solution, the company is working on becoming more cloud-driven. This is likely why the company recently acquired Trifacta, which is an open and interactive cloud platform for profiling, preparing, and pipelining data.
2. Data Building Tool (dbt)
dbt is an open source, command line solution that you can use to rapidly transform data using SQL coding. This tool lets you produce trusted data sets to support ML modeling, operational workflows, and reporting. It also lets you take raw data and develop, test, deploy, and build from a central location.
As we point out in a dbt review, dbt's SQL-based approach is both its biggest strength and its biggest weakness. Despite the fact that dbt tries to put analytics engineering into the hands of non-technical data analysts, the platform requires users to possess advanced SQL expertise and Python skills. As a result, the platform slightly misses its target. At its core, dbt is really an interactive development environment (IDE) for SQL-based data modeling — making it virtually impossible for non-developers to utilize.
If you and your teammates have the knowledge and experience to use dbt, then this platform is absolutely worth pursuing. As one user reports, debt is one of the most straightforward command line tools on the market for data transformation — especially when it comes to creating tables or views with incremental strategies.
That said, just don't expect analysts and non-technical folks to derive any value from this platform.
3. Dataform
Dataform is another popular solution for data management and transformation. Following Google's 2020 acquisition of Dataform, this platform primarily supports Google BigQuery.
With Dataform, you can build robust data pipelines and reliable data sets and work collaboratively on SQL pipelines. The platform serves as a single source of truth for your data.
Dataform makes transformation fast and efficient. It lets you instantly bring together hundreds of data models and turn any SQL query into a powerful data set. This platform is also great for documenting data sets in code and enabling script and code reuse via JavaScript.
As of right now, Dataform is not accepting new signups as the company continues to integrate with Google Cloud Platform (GCP). In the meantime, there's a Dataform waitlist you can join, as well as an opportunity to participate in a research study.
4. Datameer
Datameer is a SaaS data transformation solution for Snowflake. Datameer empowers data analysts and engineers to transform data directly in Snowflake, either without code or with simple SQL.
This platform essentially democratizes data management, enabling everyone in the organization to participate in data transformation, cataloging, and governance. As one user explains, non-technical people can easily navigate the interface and create transformation in just a few clicks. With Datameer, team members can choose how they want to engage in data transformation and collaborate together from a single location when building models and data transformation flows.
One of Datameer's best features is its search component, which lets you perform Google-like database scans. The platform also provides robust data lineage and audit trails and full management for metadata like tags, descriptions, and properties.
Users also like the fact that Datameer is fast and responsive — even with large data sets. Add it all up, and Datameer offers one of the fastest and most reliable platforms on the market.
Key data transformation trends to watch in 2022
Data sharing
Suffice it to say that data is a hot commodity right now. In an enterprise setting, multiple teams and systems often compete for data to further their business objectives. For example, product, marketing, sales, and research teams may all need to use similar data to complete their tasks.
While it's great that companies are becoming increasingly data-driven, data teams need to use caution to ensure that data is trustworthy and capable of moving between applications. Data teams also need to have strong governance policies in place, as well as tools to facilitate rapid data transformation and secure collaboration.
Data cleansing
Raw data is a bit like crude oil. In order to provide any value, it needs to through a comprehensive cleansing process.
Data cleansing involves transforming or eliminating certain data from a data set in order to make the data set uniform. For example, this may involve removing data that is incorrect, duplicate, or corrupt. By going through this process, you can improve the accuracy and reliability of your datasets and algorithms, reducing risk along the way.
Look for more companies to embrace data transformation tools this year to import, massage, and normalize data and prepare it for deployment.
Small and wide data usage
According to Gartner, human and AI decision-making is becoming more complex and demanding. For this reason, data and analytics leaders need to have a greater variety of data on hand for more situational awareness.
Gartner predicts that 70% of organizations will shift their focus from big data to small and wide data by 2025. Small data, Gartner says, requires less data but still provides useful insights. And wide data makes it possible to analyze small, large, structured, and unstructured data sources.
Gartner also recommends data and analytics leaders select analytical techniques that can maximize available data — strengthening the case for strong management and transformation solutions.
Data transformation for cybersecurity
Cyberthreats are continuously evolving and becoming more dangerous and sophisticated with each passing year. Unfortunately, while more data can help businesses make better decisions, it also forces them to carry greater risk.
Many organizations are now overhauling their data transformation and management strategies and modernizing their data infrastructure to protect their assets. By making data architecture more responsive and increasing visibility, companies can have an easier time detecting and responding to cyberthreats — and preventing costly breaches.
Rethink data transformation with Datameer
To get the most out of your data assets, it's critical to have the right systems and solutions in place. The data transformation tools and techniques that you use will play a critical role in determining whether your organization will be able to unlock the full potential of its data and analytics assets.
Datameer is a must-have tool for any organization that's using Snowflake for data processing, storage, and analytics. Businesses across multiple verticals — including financial services, telecom, healthcare, retail, travel and hospitality, and energy — are now using Datameer to transform data and improve analysis and collaboration.
To experience Datameer in action, Sign up for your free trial today!