The 7 Best Data Integration Tools
Justin Reynolds
July 8, 2022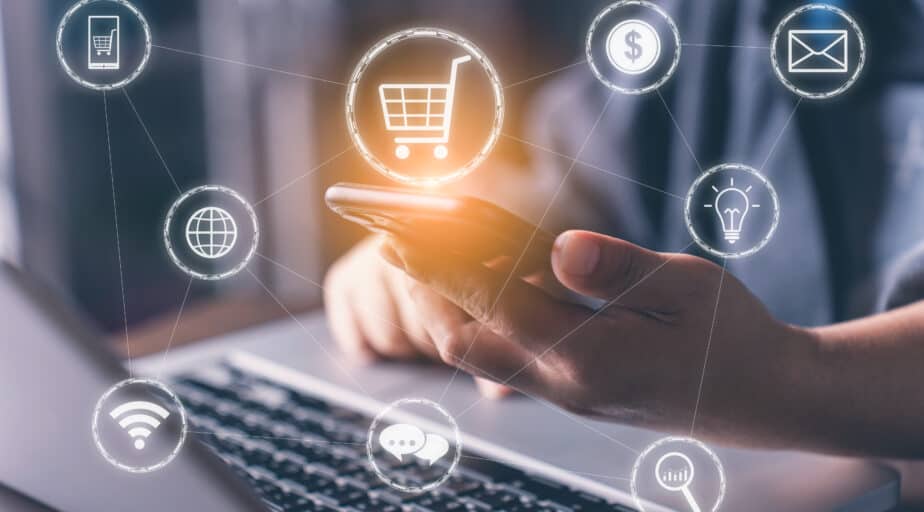 One of the top reasons companies fail to maximize data is because they don't correctly integrate it into their operations. Read on for a brief overview of data integration, why it's essential, and some of the best data integration tools to consider as you search for a data integration solution.
Companies today need to go beyond merely collecting data. Instead, they must find ways to make their analytics more actionable and impactful. Unfortunately for many companies, the vast majority of data goes to waste instead of moving into production.
But as today's top-performing companies demonstrate, data integration is critical for any organization that's serious about maximizing its business intelligence and making the best decisions.
With this in mind, there are many tools that you can use to integrate data across your organization. 
What is data integration?
Data integration is a strategy that involves merging data from multiple disparate sources into a single unified repository. The primary purpose of data integration is to help provide clean, compliant, and accurate business intelligence. 
It's important to realize there are multiple steps during the integration process, which we'll examine in this section.
Ingestion 
Data ingestion involves importing data from a source location to a target site for processing and analysis. You can also ingest data for real-time consumption or long-term storage. 
Cleansing 
Data Cleansing is the process of preparing data for production. You fix or eliminate corrupt, incorrect, duplicate, or incomplete data during cleansing.
Transformation
Data transformation involves converting data from one form to another. In other words, you may need to transform data from the source system format into the necessary format of the system you're moving it to.
Why data integration is important 
There's a reason why more and more leading organizations are prioritizing data integration: It delivers many benefits. Next, we'll explore some of the more persuasive ones.
Ensure data integrity 
Raw data is typically unreliable because it contains issues like errors and duplicates. By going through the integration process, data becomes clean and usable. This results in much higher quality data with greater accuracy.
Improve ROI
Data integration enables companies to understand their data better and deploy it strategically. As a result, it helps organizations accelerate ROI. 
Deliver better insights 
To compete in today's market, organizations need to make data-driven decisions. Data integration provides the necessary insights to make quick decisions and capitalize on opportunities before competitors.
Transfer knowledge between systems
Many companies operate with heavy data silos between departments. For example, marketing may have different data than finance or sales. Data integration improves data sharing and helps companies collaborate using the same data sets. This allows companies to function with greater unity.
Top data integration tools to know about
As you can see, data integration is essential for any organization that's serious about driving profits and seizing opportunities. And recent advancements in data integration tools make it easier than ever to polish and merge analytics while reducing manual labor and risk. 
Of course, there are many solutions to choose from in the crowded data integration market. Here are a few of our top choices to consider. 
1. Talend 
Talend is an open-source platform for data integration, management, quality, big data, and cloud storage. The company was named a Leader in the 2021 Gartner Magic Quadrant for Data Integration Tools and currently has a 4.1-star rating on Gartner Peer Insights.
Talend offers data integration through its Data Fabric service, which combines integration with integrity and governance in a single unified data management platform. This platform also features Talend Trust Score, which lets you quickly check the reliability of any dataset to identify and mitigate issues.
What customers are saying about Talend
Boomi 
Boomi is another popular data integration platform that Dell acquired in 2010. Today, it's under the ownership of Francisco Partners and TPG Capital. Boomi has a 4.4-star rating on Gartner Peer Insights and is a leader in the 2021 Gartner Magic Quadrant for Enterprise iPaaS (integration platform as a service).
At a high level, Boomi offers data integration for any application and data across hybrid IT infrastructure. Key features include a drag-and-drop UI, a comprehensive connector library, and robust data mapping tools. The platform also provides support for multiple integration patterns. Additionally, customers can access templates, custom scripting, and process libraries. 
What customers are saying about Boomi
3. Celigo
Celigo is a popular iPaaS solution that automates a variety of workflows. For example, you can use Celigo for application, data, B2B EDI, and event-driven integration. Celigo currently boasts a 4.8-star rating on Gartner Peer Insights.
The platform features prebuilt automation, integration tools, and role-based access controls for enhanced security. It also has built-in compliance features, making it easy to stay updated with global data privacy laws when working with data.
What customers are saying about Celigo
SnapLogic
SnapLogic is a one-stop-shop for automating data and application integrations. It enables you to migrate data at scale into cloud data warehouses and data lakes, with both visual ETL and ELT capabilities. SnapLogic has a 4.5-star rating in Gartner Peer Insights.
This user-friendly platform offers simple, automated low-code/no-code integrations. You can also use SnapLogic to quickly load data from endpoints into services like Amazon Redshift and SAP. It also features over 600 prebuilt connectors for rapidly creating integration pipelines. 
What customers are saying about SnapLogic
5. Jitterbit
Jitterbit is another great low-code integration platform that you can use to connect various systems and processes. It now holds a 4.5-star rating in Gartner Peer Insights.
This platform simplifies data integration complexity with powerful ETL tools and an intuitive interface. It also offers out-of-the-box data integration with native connectivity to all leading enterprise applications, flat files, relational databases, and SaaS/cloud data.
What customers are saying about Jitterbit
6. Pentaho  
Hitachi acquired Pentaho in 2015, and today the platform is still available under the Hitachi Vantara product line. The platform has a 4-star rating in Gartner Peer Insights.
Pentaho is a business intelligence platform for data integration, reporting, data mining, OLAP, and ETL. There is currently a free, open-source Community version and a paid Enterprise version with more features and functionality (e.g., codeless pipeline development, enterprise-scale load balancing, streaming data support, and more). 
What customers are saying about Pentaho
7. Informatica
Informatica offers high-performance data ingestion and integration solution with rapid scalability. It currently has a solid 4.4-star rating in Gartner Peer Reviews.
The company is currently encouraging users to migrate from PowerCenter to Informatica Intelligent Data Management Cloud (IDMC) — an AI data management solution for data, app, and API integration as well as data cataloging, data quality, and more. This new product enables customers to access and integrate data at scale while leveraging serverless and elastic computing.
What customers are saying about Informatica
How Datameer fits into the equation
Here at Datameer, we offer Snowflake's industry-leading data transformation tool that works seamlessly with leading data integration services. 
With Datameer, you'll discover a fully-managed SaaS offering that lets you discover, reuse, and create new datasets in no time. To explore and modify datasets, you should strongly consider bundling Datameer into your stack to enhance your transformation capabilities. 
Our platform helps understand and explore data by letting you auto-scan and catalog Snowflake assets and optimize your search for data discovery. It also lets you clean and prepare data and publish it to Snowflake effortlessly.
Request a free trial today to experience Datameer in action and learn more about how it can transform your organization's approach to data.