Snowflake is Moving to Snowsight and Phasing out the Classic Console
Ndz Anthony
October 24, 2022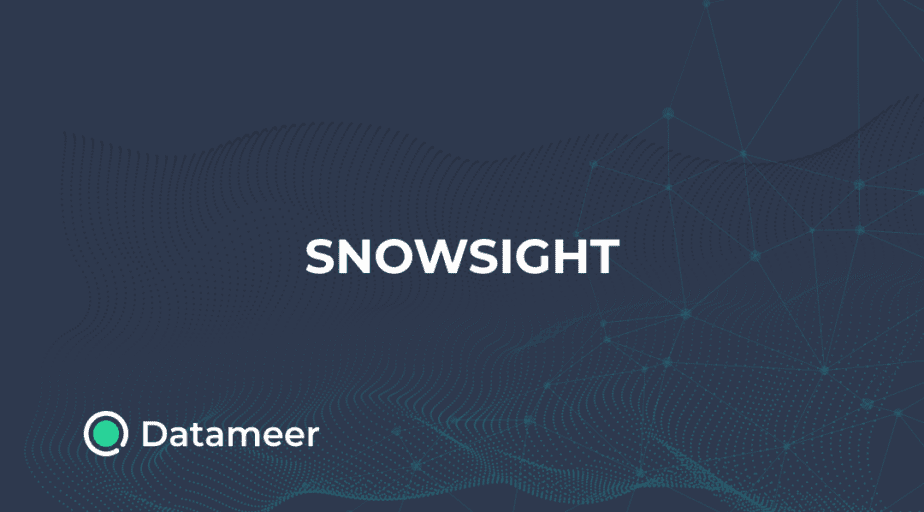 In this article, we will detail how to migrate your classic account to Snowsight and the critical perks of migrating to Snowsight. 
A big update from Snowflake 😮?
If you are a Snowflake customer, you may have recently seen this notification on your classic Snowflake console 🔽
On October 24th, 2022, Snowflake declared that Snowsight ( Snowflake's new UI) is now the default web interface for Snowflake.
The option for switching between Classic UI and Snowsight will not exist for the newer Snowflake accounts. The default interface will be Snowsight.
Due to this latest development, many users in the Snowflake community are in a frenzy.
But fret not 😉.
In this article, we will detail how to migrate your classic account to Snowsight and the critical perks of migrating to Snowsight. 
If you stick around till the end, we'll throw in a bonus and share a tool you can use to amp up your analytics experience within Snowflake.
Ready?
Let's get right to it!
The "Snowsight-only" Era
Snowflake is a data warehouse service offered on AWS, GCP, and Azure Platforms. It provides the benefits of being fully managed, highly secure, and scalable. It has a simple pricing model and all the features needed to run data analytics applications.
Snowsight's new UI is a tool that helps with Snowflake management, monitoring, and analysis. 
With this tool, you can monitor your Snowflake environment in real-time. You can also use it to analyze your data warehouse performance and get insights on how to optimize your query performance.
Let's take a look at some of its perks.
With Snowsight, you can:
Understand and Monitor Costs

: 
With Snowsight, you can visualize credit consumption across your organization, your virtual warehouse's engines, and queries. 
You can also create resource monitors to help you manage your spending and cap usage.
Find and Connect to data inside and outside your organization

:
Using the Snowflake marketplace, you can access hundreds of data listings. With the standard listings, you can try them in an instant.
Speed Up Data Preparation and Analysis:
With Snowsight's powerful search capabilities, you can locate objects by simply searching for keywords.

Unlike the Classic console, Snowsight comes with IntelliSense and auto-complete capabilities. This saves time and enables you to get to your results faster.

Quickly visualize results, prototype dashboards, and share insights with your team:
Snowsight provides data profiling and ad-hoc dashboards for slicing and dicing your data for on-the-fly analysis.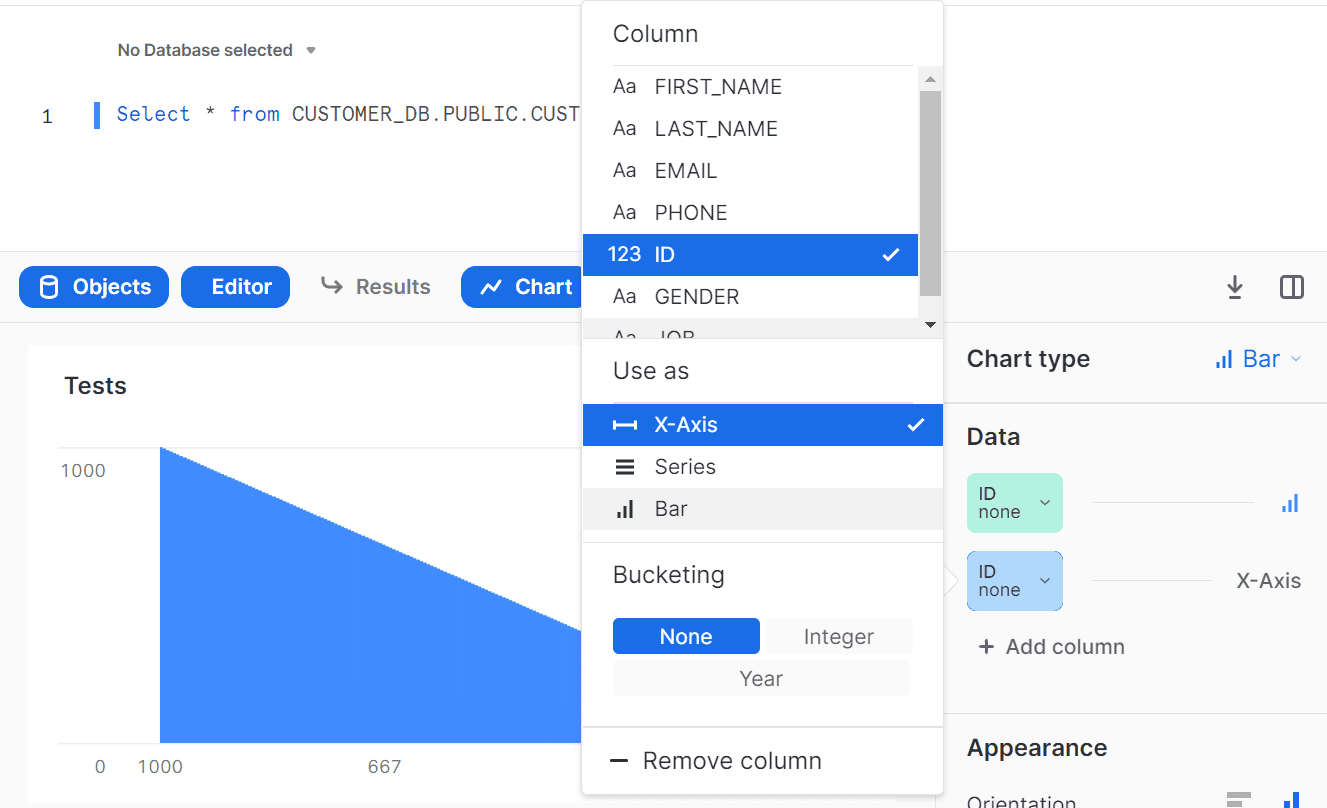 Explore Roles and Users To Map Out Relationships and access
In the roles menu, you can visualize role relationships, view role details for a specific user, drill down into specific privileges, and analyze/audit your access control.
Analyze and Profile Queries With Ease
In the history section, you can filter for specific SQL text and view query metadata, SQL text, and results.
With the Query profile, you can analyze execution details and view attributes related to your query.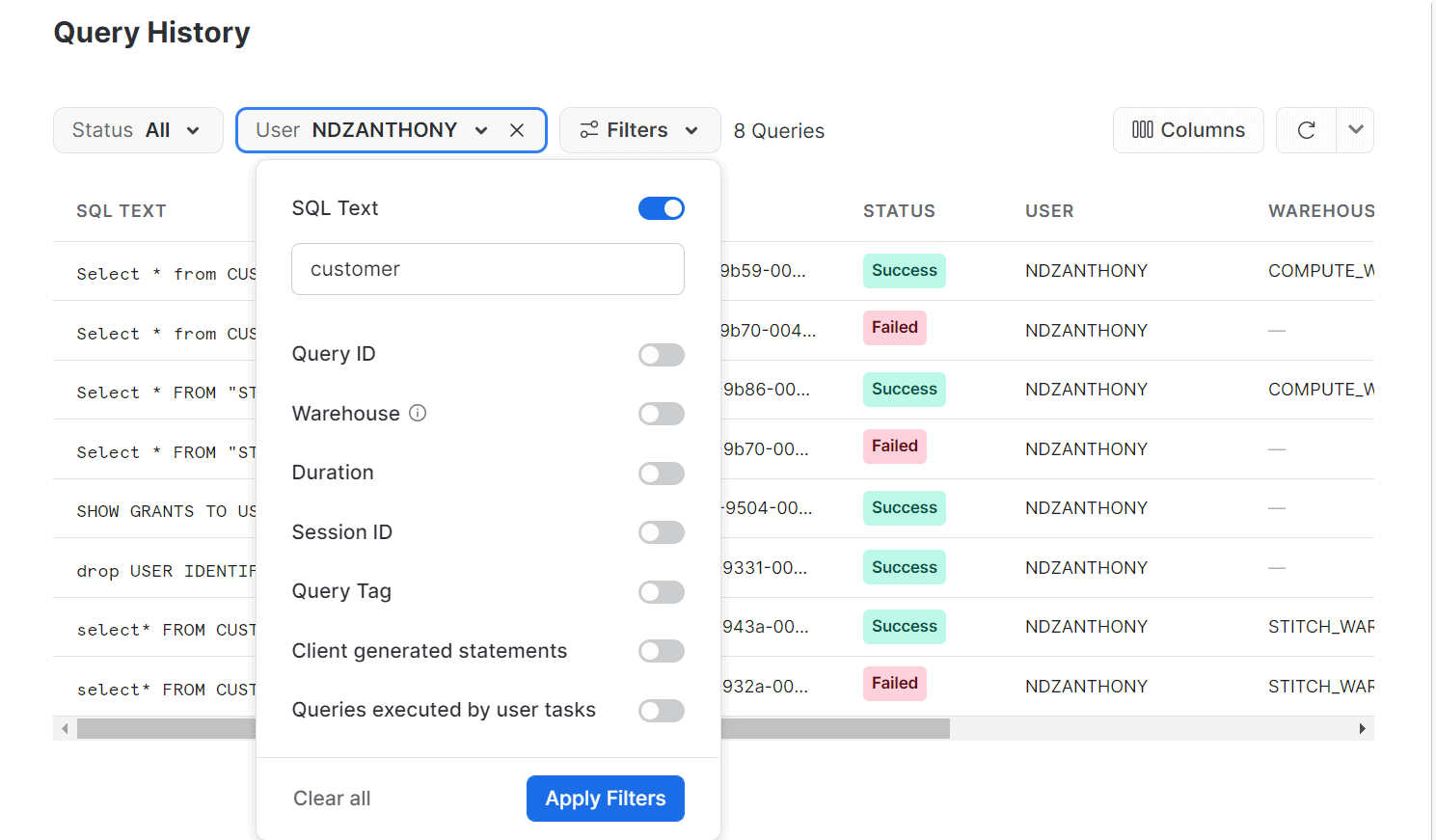 File & Track Support Tickets Without Leaving Snowflake:
Within Snowsight, you can leverage the support menu to manage all external engagements with Snowflake support.
How To Migrate From Snowflake's Classic Console to Snowsight
Snowflake recommends that users migrate their worksheet files into Snowsight as soon as possible.
To do this, log into your Snowsight interface
Navigate to the worksheet's tab on Snowflake and click on "

Import Worksheets
After clicking on import worksheets, this screen below will appear

A folder holding the newly imported worksheets, timestamped with the import time, shows in the worksheets list once the worksheet import is finished.
That's all. It's easy-peasy!
How To Make the Most of Your Snowflake Experience with Datameer.
Datameer is a cloud-first analytics stack for Snowflake.
Powered by Snowflake, Datameer helps transform your Snowflake data quickly and efficiently.
Datameer speeds up your modeling process, helps deliver more analytics, and increases your Snowflake ROI.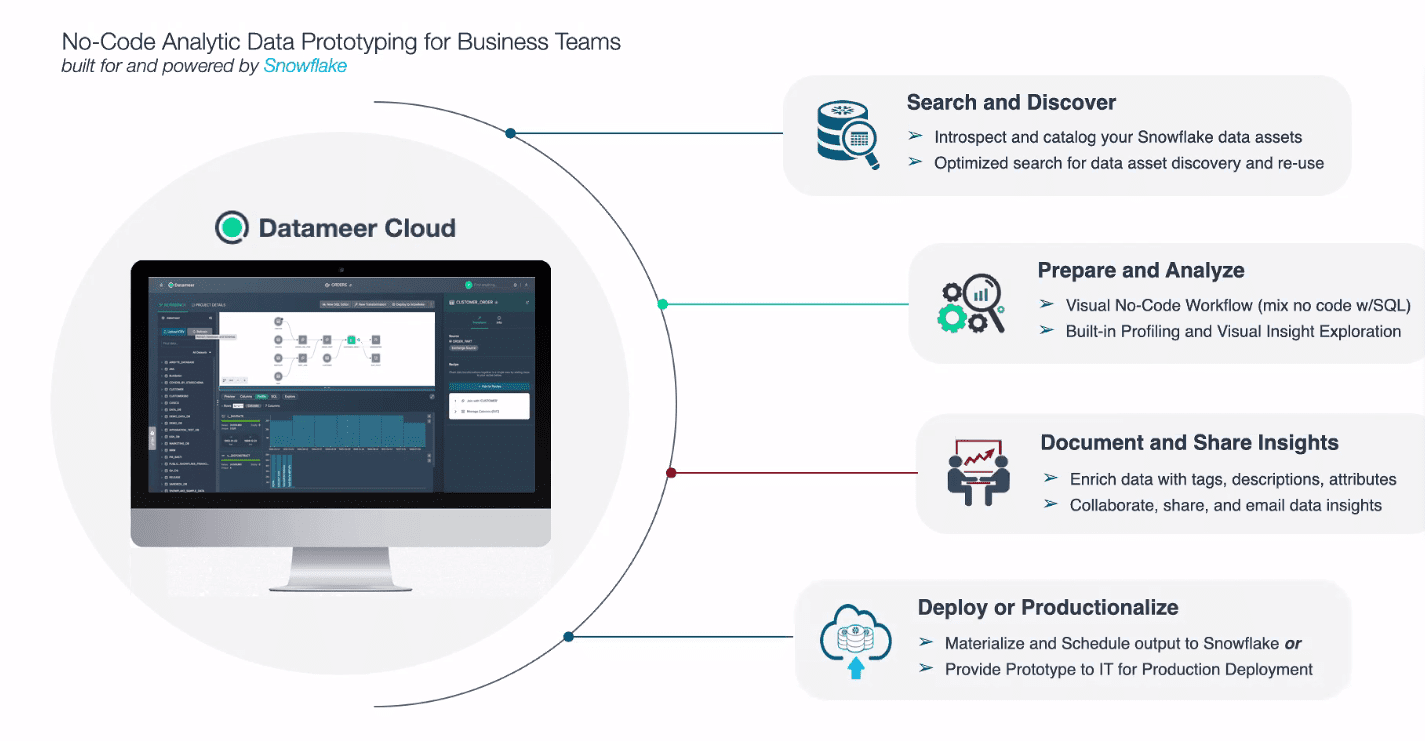 Here are some salient features of Datameer for Snowflake:
 A SQL data visualization tool for Snowflake

: Datameer is a SQL data visualization tool. With Datameer, you can use drag-and-drop features to simulate SQL modeling.

As a technical data analyst, you don't have to be bogged down about always having to recall what type of join, function, or SQL syntax to use; Datameer handles that for you.
Catalog-like Data Documentation for Snowflake Data

: Datameer automatically documents system-level metadata and properties, allowing teams to easily discover and share knowledge about their Snowflake data models.
Tight-Knit Integration With Snowflake:

Datameer offers a way to build models directly into Snowflake without worrying about data reconciliation or loss.

Due to Datameer's tight integration with Snowflake, all transformations and modeling leverage the Snowflake engine and scalability, resulting in high data security and easy governance.
Ad-hoc analysis, easy scheduling, and sharing of Snowflake reports

:  Datameer provides top-notch collaboration features that help to increase productivity and avoid coding rework within data teams.
With Datameer, one can get from raw Snowflake data to shareable insights within minutes.
That's just a few tips from the world of Snowflaking with Datameer.
Sounds too good to be true?
Plug in Datameer and make the most of your Snowflake modeling experience today!