How Looker Stacks Up Against BI Competitors 
Justin Reynolds
January 28, 2020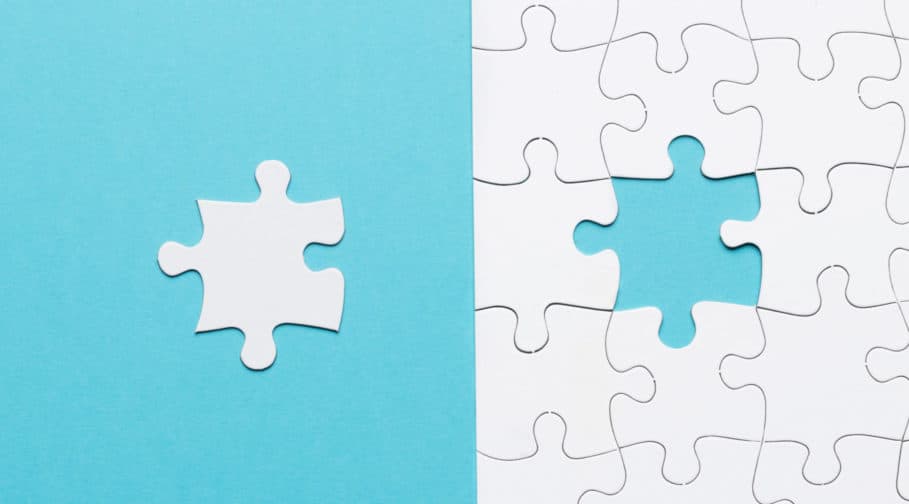 Chances are you're familiar with leading business intelligence (BI) platforms like Tableau and Power BI, two Looker competitors. 
Looker, a BI tool that's quickly growing in popularity for its ability to offer both real-time data analysis and visualization. In 2019, Google forked over $2.6 billion to acquire Looker and add it to its Google Cloud suite.
The BI market is very diverse, though, with an abundance of alternative providers offering competitive tools for solving complex data science challenges. 
Looker: An Overview 
Looker is a data discovery solution that enables data exploration, analysis, collaboration, and visualization. 
This platform is based on the simple LookML language. 
"LookML is a language for describing dimensions, aggregates, calculations, and data relationships in a SQL database," the company explains. "Looker uses a model written in LookML to construct SQL queries against a particular database."
Part of what makes Looker so attractive is that it can connect to any database that supports SQL queries and automatically generate a LookML model. As such, you don't have to have expert knowledge of SQL to use this platform.  
Here's a look at some of the top features you will find in Looker's latest version, Looker 7. 
Enhanced interoperability 
Looker has added SDKs for JavaScript, Python, R, Kotlin, and Swift. It allows developers to merge Looker features into any application (desktop or mobile).
Drag-and-drop dashboards
Looker makes it easy to build custom dashboards with a customizable drag-and-drop UI. It makes it possible for any team member to create impactful visualizations.
Looker Blocks
In addition to drag-and-drop functionality, Looker reduces coding with Looker Blocks, which are pre-built pieces of code. Examples include built-out data models, optimized SQL patterns, and custom visualizations. 
Actions Hub
Another useful feature is the Actions Hub, which enables Looker to be integrated directly into specific workflows with push-button ease. For example, you could use the Action Hub to create customers` lists in Marketo, send Looker content to Dropbox, and share insights in Slack.
Looker's Place in the BI Ecosystem
Looker was named a niche player in the 2019 Gartner Magic Quadrant for BI and Analytics, reinforcing its position below leaders like Power BI (Microsoft), Tableau (Salesforce), Qlik, and Thoughtspot. 
That certainly isn't a knock against the company when considering some of the other niche category players include IBM, Oracle, Domo, GoodData, BOARD International, Logi Analytics, Information Builders, and Birst. 
"Looker's position in the Niche Players quadrant reflects its strong momentum and high operations scores, but a relatively narrow product vision and limited market understanding," Gartner says in the report. 
Additional cautions include coding versus point-and-click solutions and a limited geographical presence. 
Gartner also listed three major strengths for Looker, including native cloud support and optimization for analytic databases, excellent customer scores for quality of support, time to resolution, ease of migration, and momentum. 
"Looker has continued to increase its presence and headcount—to about 600 as of December 2018 (a 47% year-over-year rise)," Gartner continues. "Almost three-quarters (73%) of its reference customers say that Looker is their only enterprise analytics and BI standard—one of the highest percentages for a single standard. Looker's technical partnerships now include IBM as a reseller for part of the IBM Watson Studio (used for building ML models). OEM and 'Powered by Looker' business now accounts for 30% of Looker's revenue. Looker launched the Looker for Good charitable program in 2018, pledging 1% of product and service revenue to nonprofit organizations." 
Looker Competitors
Whether Looker is genuinely better than any other BI platform on the market is mostly a matter of preference. It largely depends on your company, your operating environment, what you're working on, and what you're trying to accomplish. 
What's more, most data scientists today use multiple platforms, playing to each one's strengths. For example, Looker does not offer online analytical processing (OLAP), which you'll find in Tableau. However, Looker is largely considered to have a more robust analytics engine.
What's great is that you don't have to use any of these platforms exclusively. You can use Looker alongside any other BI platform on the market, including Power BI and Tableau. Be prepared, though, for a slightly different experience when it comes to analytics. 
"Looker has taken a completely different approach to analytics than the other players, and it either clicks with you, or it doesn't," explains Aptitive co-founder Fred Bliss. "If it does, you're in for a treat because when you deploy it within the right architecture and environment, Looker becomes a complete joy for business users and data analysts alike to use."
Unlike what you will see in the Power BI or Tableau platforms, Bliss continues, Looker requires a complete semantic model for storing metrics without having to add numerous versions of a slightly different metric to your database tables.
"This means you cannot just take Looker, point it at a database, and get your visualizations in minutes," Bliss says. "It requires upfront definition, thought, and development of what your data means to the business. It is a double-edged sword—you now have single sources of truth across the enterprise, allowing for financial models, sales models, etc.— but you need to put in that upfront work before you can start creating reports."
The bottom line? Today's leading organizations use a wide variety of BI tools to figure out the best path forward. Simultaneously, several different platforms can create many other issues—especially concerning accessibility, data silos, and data integrity.
Data Transformation: A Continued Challenge
Data transformation remains a challenge, regardless of which BI tool you choose.  You may have solved the simple EL part of the process through data loader tools to get data into your Snowflake data cloud.  But that's the simple part.  Transforming this large, diverse, and complex set of data into something consumable in your BI is the difficult part.
LookML provides crude data modeling and data transformation capabilities.  But it requires writing complex code based on a proprietary markup language – something not suitable for the analytics community.
Datameer SaaS Data Transformation is the industry's first collaborative, multi-persona data transformation platform integrated into Snowflake.  The multi-persona UI, with no-code, low-code, and code (SQL) tools, brings together your entire team – data engineers, analytics engineers, analysts, and data scientists – on a single platform to collaboratively transform and model data.  Catalog-like data documentation and knowledge sharing facilitate trust in the data and crowd-sourced data governance.  Direct integration into Snowflake keeps data secure and lowers costs by leveraging Snowflake's scalable compute and storage.
Are you looking for a no-code or low-code data transformation solution for Looker that your data and analytics team can use?  
Learn more about our innovative SaaS data transformation solution with direct integration into Snowflake, Sign up for your free trial today!