How to enhance BI Reporting with Snowflake Data
Jeffrey Agadumo
July 24, 2023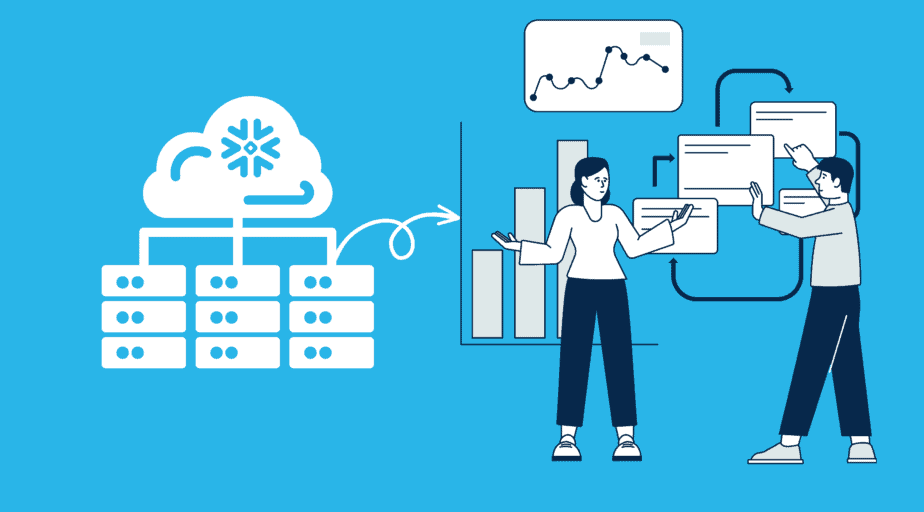 Today's organizations use Business Intelligence (BI) reporting to gain a holistic view of their business operations and gain deeper insights into its hidden potential. Such insights are only made visible through proper analysis of proprietary and sometimes open-source data. The data alone, no matter how valuable, is only half the equation and — in today's datasphere —  requires the following to arrive at dashboards, charts, and other graphical outputs;
Reliable storage for the data (whether cloud-based or on-prem).
An analytics tool for cleaning and performing exploratory analysis on the data.
A BI tool for comprehensive visualization and reporting.
However, with the advent of ETL tools, businesses can now create data pipelines that carry data through storage, cleaning, and analytics to arrive at detailed BI reports.
One such tool is Snowflake! …
This article highlights some of the perks of storing your data on Snowflake and how that can supercharge your BI reporting.
So…
Why Choose Snowflake?
Truly Snowflake has revolutionized how your data can be stored in the cloud and given you much more flexibility and control over your data.
Firstly, with its storage resources completely decoupled from the compute resources, your data infrastructure is now more scalable and flexible than ever before, making it more time and cost-effective to run.
The Snowflake engine is also optimized for performance, so you don't have to worry about indexing, partitioning, or tuning to increase the performance of your queries and data interactions.
Enhance Your BI Reporting With Snowflake Data
Having your data workloads on the Snowflake Cloud provides a number of benefits when it comes to analyzing this data and creating business reports.
Some of such benefits include:
1. A Wide Variety of Data Formats
Snowflake allows storing data in structured and semi-structured formats, such as CSV, SQL, JSON, Avro, ORC, Parquet, XML, and more, allowing seamless integration and processing across multiple sources.
2. Integration of An Extensive List of BI Tools
It also seamlessly integrates with various business intelligence tools for reporting, including Power Bi, Metabase, Qlik, Tableau, Looker, and Datameer, allowing you to choose a tool that fits your business use case.
3. Industry-Leading Data Governance
Snowflake's data governance features ensure secure BI reporting. It offers column-level and row-level security, object tagging, tag-based masking, data classification, and access history auditing. These capabilities enable organizations to leverage data while maintaining compliance and protecting sensitive information confidently.
4. Building Custom Data Applications
Snowpark in Snowflake allows you to create custom data applications that tailor BI reporting and analytics workflows to your unique requirements, providing greater leverage and control.
Datameer in The Mix
One such tool is Datameer, which offers a range of transformation and analytics features that streamline the data transformation process and enhance the quality of your data for analytics and reporting.
With Datameer, you can efficiently cleanse, integrate, and transform your data, enabling you to uncover valuable insights and generate accurate reports.
Add Datameer to your data stack today and experience the ease of data transformation like never before!