Highest-rated Data Migration Tools to Have On Your Radar
Datameer, Inc.
July 20, 2022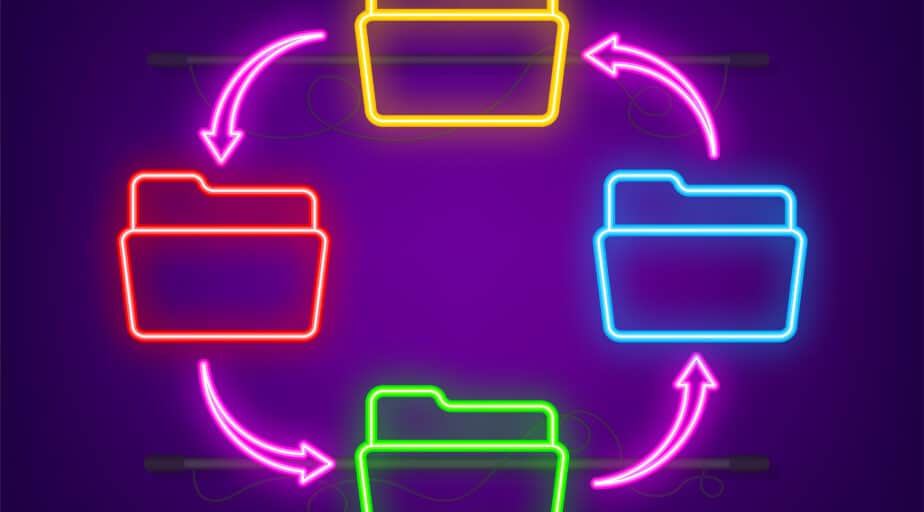 Organizations today are using vast amounts of data. As 5G networks roll out and edge computing and IoT takes center stage, this is a trend that's only going to continue to accelerate in the coming years. As a result, it's becoming increasingly important for organizations to make data actionable. To do that, they need to be able to move it efficiently between different systems and technologies. The good news is that recent advancements in data migration technology make this process fast and easy. Read on to learn more about what data migration is, how it works, and some of our favorite data migration solutions you may want to explore.
What is data migration?
Just as the name suggests, data migration involves moving data from a source location to a different location or converting it from one format into another.
This is a multi-step process, which includes discovering, selecting, extracting, analyzing, and migrating data from one place to another (e.g., an application). Data migration requires careful planning and care in order to avoid losing or damaging critical information during transit. 
Suffice it to say that this is not something that you want to rush through or manage haphazardly. Careful preparation — and the right tools — are critical for success with data migration efforts.
Why companies migrate data
At a high level, there are a few different reasons why companies migrate data, which we'll examine in this section.
Remain agile
Most businesses today are going through digital transformation and are adopting differing applications and platforms. Data migration enables you to move from one platform to the next and upgrade technologies without losing access to mission-critical data. This is incredibly important for organizations that wish to remain agile and flexible.
Improve collaboration
Companies are increasingly looking to break down data siloes. Data migration makes it easier to share data across different teams and systems while ensuring integrity and stability. This, in turn, improves the organization's collaborative capabilities — leading to better decision-making, increased productivity, and better business outcomes. 
Move to the cloud
Companies often need to move data from on-premises servers into the cloud. For example, this may involve migrating data into services like Amazon S3, Snowflake, or Google BigQuery. Thanks to data migration, organizations can easily move data to the cloud and take advantage of lightning-fast analytics, increased availability, and faster performance. 
Integrate data between clouds
Sometimes, it's necessary to migrate data within or across public and private clouds. This is important for businesses using multi-cloud or hybrid cloud environments. 
Enable disaster recovery
Unfortunately, disasters can happen at any time. And when they do, it pays to have a plan in place to avoid data loss. Disaster recovery involves replicating data and processing off-premises at a secure location, and data migration can play a key role in this process.
Top data migration tools to know about
As you can see, data migration is critical for success. Luckily, the market is full of cutting-edge tools that you can use to transfer data from one source or format to another with relative ease. With that in mind, let's take a look at a few tools purpose-built for streamlining data migration. 
1. Fivetran
Fivetran is a popular exchange, load, transform (ELT) tool. This solution makes it possible to pull data from third-party applications for advanced processing, visualization, and analysis. Fivetran currently has a 4.4-star rating on Gartner Peer Insights.
The Fivetran platform comes with connectors for many different data sources. In other words, you can use Fivetran to connect with third-party services like Zendesk, LinkedIn, Zoho CRM, and many others.
Fivetran recommends migrating in phases in order to move without any reporting or analytics. You can access a full breakdown of Fivetran's migration recommendations here.
What customers have to say about Fivetran
2. Dell EMC Intelligent Data Mobility 
Dell EMC offers Intelligent Data Mobility, which streamlines the entire data migration process from end to end. To clarify, Dell EMC is a member of the Dell Technologies line of business. Dell EMC, which currently has a 4.5-star rating on G2, offers key supporting IT infrastructure for companies.
Intelligent Data Mobility streamlines data migration through the combination of automation, technology, and expertise. It reduces the time, complexity, and cost of data migration and enables you to focus on other priorities while the platform handles migration. Additional benefits include in-region and remote resources and continuous availability of data and applications. 
What customers have to say about Dell EMC
3. Matillion
Matillion is a cloud-native extract, transform, load (ETL) platform with a 4.4-star rating on G2. This platform pulls data from different sources and loads it all into a cloud data warehouse for ease of access and storage. The platform also helps to transform data for business intelligence reporting, data science, and operational analytics.
Additionally, Matillion leverages low- and no-code data integration, making it useful for novice and advanced users alike. It's built for the cloud and comes with enterprise scalability and security.  
What customers have to say about Matillion
4. SnapLogic
SnapLogic offers an intelligent, no and low-code integration platform as a service (iPaaS) solution that makes it fast and simple to move data into data lakes and create data pipelines. The platform currently has a 4-star rating on G2.
What's more, SnapLogic lets you connect applications and data with click-button ease using visual ETL and ELT. It features the Fast Data Loader, which enables you to quickly and efficiently load data from endpoints into SAP, Snowflake, and Amazon Redshift data warehouses.
In addition, SnapLogic features Iris AI for automating highly repetitive, low-level development tasks. Iris AI applies machine learning to enterprise data integration, reducing time and manual effort for data migration and integration. 
What customers have to say about SnapLogic
5. AWS Data Pipeline
AWS Data Pipeline is a web service for processing and transferring data between different AWS storage and compute services and on-prem data sources. The platform has a 4.4-star rating on Gartner Peer Insights.
Key features include dependency tracking, scheduling, and error handling. In addition, customers receive access to Amazon's distributed, reliable, and fault-tolerant infrastructure. The platform is highly scalable and affordable and gives organizations full control over computational resources. 
What customers have to say about AWS Data Pipeline
6. Stitch Data
Stitch Data is an extensible ETL pipeline for data teams, with an impressive 4.7-star rating on G2.
This platform lets you extract data from a variety of sources, including MongoDB and MySQL, and load the data into multiple destinations. In addition, Stitch enables you to track data through the pipeline and view progress using powerful orchestration features. 
What customers have to say about Stitch Data
How Datameer supports data migration
Datameer provides a purpose-built data transformation tool, which you can use to transform data using SQL and no-code development. It's the perfect complement to any of the above-mentioned data migration tools. 
With the help of Datameer, you can analyze datasets, prepare and enrich data, publish models, and deploy pipelines — all from a single intuitive location. Datameer also integrates with many different data sources and contains over 300 out-of-box functions. You can create complex data pipelines without any coding knowledge.
In addition, Datameer includes enterprise security and governance features, making it ideal for organizations in highly regulated industries. Additionally, Datameer provides the governance and security that companies need to maintain active and compliant big data pipelines. 
Check out the transformative nature of Datameer by requesting a free demo today. Better yet, jump right in with a free trial and start exploring right now.