Five Ways Big Data Delivers Business Agility
John Morrell
February 26, 2018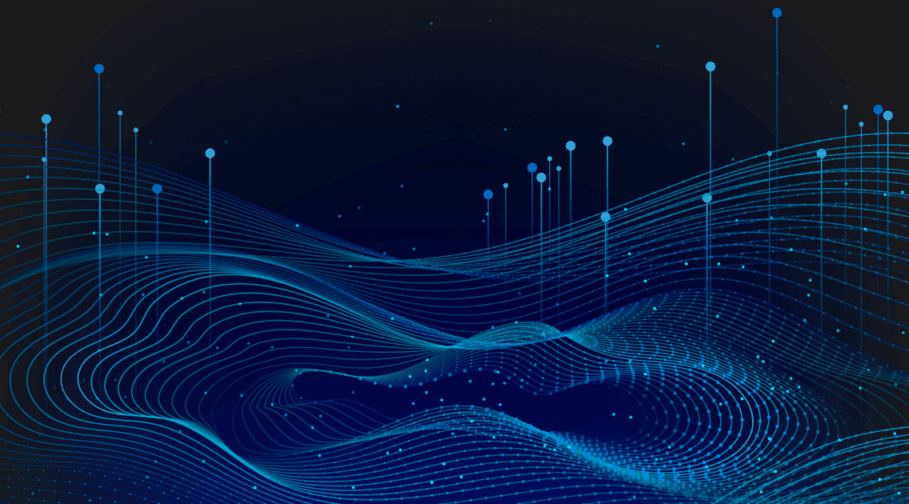 What is this, and why is it important to you? Systems of Insight involves taking business discipline and technology to harness insights and turn your data into action. As Brian Hopkins, Analyst at Forrester, said, "Systems of insight delivers what Big Data cannot — effective action through insights-driven software; after all, that's the only thing firms really care about." As you can tell from the diagram, typically, the more data you have, the more business agility you can accomplish. But be careful not to confuse business agility with simply doing analysis faster and using more data by simply giving access to data.
There's much more to each of these dimensions you need to understand and embrace if you're going to gain true Systems of Insight. Let's look at five steps you can take to create Systems of Insight that use more data and drive business agility.
1. Curate Your Data
Simply putting all your data in a big pile on Hadoop won't solve your problems. This is one major reason why data lake projects fail and why Gartner predicts that through 2018, 90 percent of data lakes will be useless.
Platforms with strong data preparation capabilities give your "data" teams – data analysts and data engineers – the ability to work with your business analysts to create the properly curated datasets needed for analysis. Creating a strong data curation program is a major part of the success National Instruments has seen with big data analytics.
Succeeding at data curation will not just give analysts access to more data but will give them access to the right data, in the right combinations and the right form, so they can find answers faster and find new answers to tougher questions.
2. Enable the Right Type of Self-Service
Data curation is an important and essential first step. Armed with curated data, analysts need to be more productive and discover answers quickly and efficiently. The next step is to provide a self-service environment that will help analysts more productive and speed time to insight.
Finding answers in big data is not the same as standard reporting. It is not as simple as dragging a data set onto a chart. Big data is about coaxing the answers from the data.
After all, big data analytics is not painted by numbers – you need an open, experimental canvas that lets analysts use their craftiness to create a work of art that finds well-hidden answers.
3. Facilitate Collaboration
Each piece of the equation – data and analysis – has experts who can deliver the right results. Centralized centers of excellence give way to new organizational models that facilitate a de-centralized center of excellence that fosters common skills and collaboration yet keeps analysts embedded in the business.
You need to incorporate that expertise and allow teams to work together to create the right solution. This requires security, governance, and sharing of the data, analytic model, and visualization levels.
As you establish your governance and collaboration model, ensure the plan facilitates both security and sharing up-and-down the entire analytic cycle. This will turn your de-centralized center of excellence into a well-oiled machine that will produce more answers and generate them faster.
4. Operationalize Your Results
In this article, we've been cautious about emphasizing business agility, not simply analytic agility. While many tools can help with analytic agility – producing results faster – you need to ask the key question: are you operationalizing your results to make your business move faster?
Finding insights faster is important, but just as imperative is feeding proper in-context results to businesses so they can use them every day. This involves two key ingredients:
Mapping analytic results to outcomes
Operationalizing analytic jobs to run as needed and feed actions
Performing the latter requires robust job scheduling and monitoring facilities, scalable job execution capabilities to crunch the volumes of data, and easy integration with downstream business processes and systems.
Take advantage of these capabilities to create an operationalization plan that drives the right data to the right people as needed. Identify who needs to see the data, what they need to see, the outcomes they to drive, and at what schedules – then execute this plan. This will facilitate the true business agility you desire.
5. Embrace Change
Business agility is more than facilitating data democratization. Leading organizations know what to do with the data and how to use it to change the way they do business.
Big data analytics can help drive organizational, cultural, and operational change, and companies need to embrace new ways of doing business and executing the marketplace. Let the analytics facilitate the right changes to processes and structure to create better outcomes.
Conclusion
Systems of Insight is a great new way of looking at big data analytics, especially in terms of its impact on the business. Greater business agility is the modern objective of big data analytics. It's important to embrace how your organization can use new big data analytics to facilitate the changes necessary to achieve agility.