Big Data Analytics Challenges and Solutions
Justin Reynolds
February 3, 2020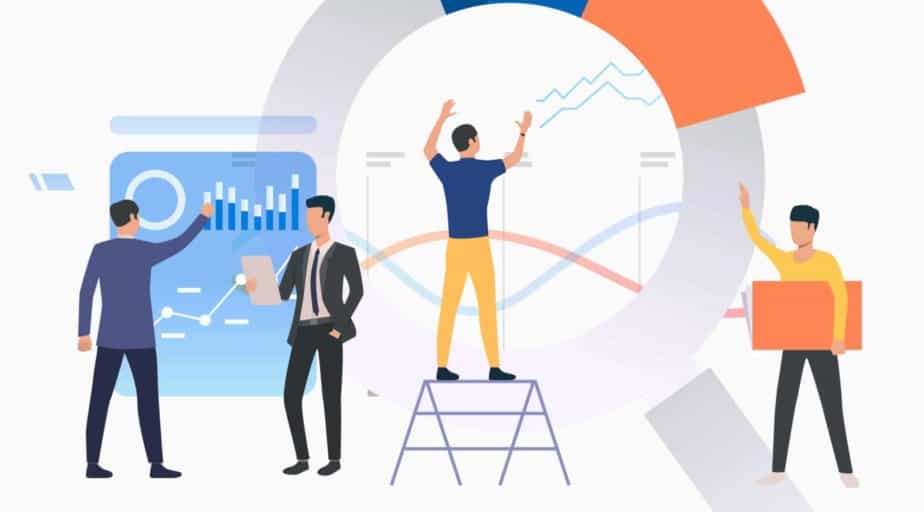 In the data-driven world, business intelligence is in high demand. 97.2 percent of companies today are investing in  big data and AI to drive growth and development.
Despite this, many organizations face big data analytics challenges and strategic, tactical level efficiency. According to Gartner, 87 percent of organizations have low BI and analytics maturity , meaning they're mainly relying on spreadsheet-based management systems while lacking data guidance and support. 
Companies in this position are typically unable to act with the speed and agility that real data-driven competitors are known for. Simultaneously, lacking these abilities makes it that much harder to make the best decisions—which puts them at a significant disadvantage.
Top Big Data Analytic Challenges
There's certainly no shortage of data today.  5 quintillion bytes of data are produced every day across the world. This figure is likely to increase in the coming years as more connected systems and devices come to market. 
It brings the question: Why are so many businesses struggling to use big data when everyone knows how important it is? 
The main overarching problem is that there are too much data and too many data sources for most businesses to handle. Big data has created many new big data analytics challenges knowledge management and data integration. As a result, many companies need to catch up and modernize their systems to use their data effectively, as the bulk of yesterday's tools and technologies are outdated and ineffective. 
Believe it or not,  less than half of the structured data  is actively used in business decision-making today. And less than 1 percent of unstructured data is analyzed or used. 
In other words, the vast majority of information is going to waste because companies cannot process, store, and manage all of it. 
It is problematic because the challenges of big data analytics create challenges in predictive analytics as well. After all, it's impossible to glean critical insight about the future with missing or incomplete data sets. 
Here's a rundown of some of the common challenges that businesses are experiencing with big data analytics.
Challenge: The Data Science Skills Shortage  
It's well-known that there is a skills shortage for data scientists. Closing this gap, however, is proving to be extremely difficult. It's not just a matter of training people to work with big data analytics solutions, either. Due to a confluence of factors, it's a gap that could take many years to close. 
"The data science field has an  experience  shortage,"  explains Daniel Zhao , a senior economist at Glassdoor. "There are plenty of recent grads who can throw a hodgepodge of models at a data set, but there's a serious shortage of experienced and qualified workers who have the full combination of technical skills, business expertise, and domain knowledge."
Solution
Many organizations reduce the pain of the data science skills gap using automated machine learning (AutoML), which involves automating repetitive tasks. With AutoML, data scientists can use their time to focus on business problems instead of getting bogged down with code. 
AutoML isn't the complete answer to the data science skills crisis. But it can help analytics teams accomplish more when they lack experienced personnel. 
Challenge: Sharing and Collaboration
It can be challenging for many teams to share and collaborate on big data analytics projects due to accessibility, security, transparency, and data transfer issues. The problem is even harder for remote teams that need to collaborate over distances, leading to data quality issues. 
Solution
A secure, centralized, and cloud-based analytics portal that brings all analytics assets in one place makes sharing and collaborating big data analytics much more manageable. By taking this approach, teams can prevent large pools of data from going offline or getting altered in transit, and they don't have to spend anywhere near as much time searching for analytics assets. 
Challenge: Poor Visualization  
In many cases, interesting data can get overlooked when it blends with mundane or irrelevant findings. In other instances, team members—even accomplished data scientists— may lack the skills or creativity needed to string together data in a way that is visually pleasing and compelling. 
Solution
Data visualization tools like Tableau and Microsoft Power BI can help teams create effective visuals that lead to action. These tools can integrate with different data sources, providing a flexible and powerful way to present and share insights. 
For instance, Tableau offers a wide range of curated templates that teams can use to create graphics. More skilled analytics professionals can also create their custom visualizations.
Final Challenge: Data Transformation
Data transformation remains a large challenge when it comes to delivering value from data.  Data volumes continue to grow, while formats are becoming more diverse and complex.  Data engineers are continually challenged to transform this data into something consumable by the analytics team but are often left to use crude, code-heavy tools.
Datameer's powerful SaaS data transformation platform removes these barriers.  It runs in Snowflake – your modern, scalable cloud data warehouse – and together combined to provide a highly scalable and flexible environment to transform your data into meaningful analytics.  With Datameer, you can:
Allow your non-technical analytics team members to work with your complex data without the need to write code using Datameer's no-code and low-code data transformation interfaces,
Collaborate amongst technical and non-technical team members to build data models and the data transformation flows to fulfill these models, each using their skills and knowledge
Fully enrich analytics datasets to add even more flavor to your analysis using the diverse array of graphical formulas and functions,
Generate rich documentation and add user-supplied attributes, comments, tags, and more to share searchable knowledge about your data across the entire analytics community,
Use the catalog-like documentation features to crowd-source your data governance processes for greater data democratization and data literacy,
Maintain full audit trails of how data is transformed and used by the community to further enable your governance and compliance processes,
Deploy and execute data transformation models directly in Snowflake to gain the scalability your need over your large volumes of data while keeping compute and storage costs low.
Datameer will help you lower your data and analytics engineering costs, make analysts more self-sufficient, and reduce the time to deliver new analytics projects.
Learn more about our innovative SaaS data transformation solution, Sign up for your free trial today!