Why It Pays to Bet Big on Big Data in Healthcare
Datameer, Inc.
February 27, 2018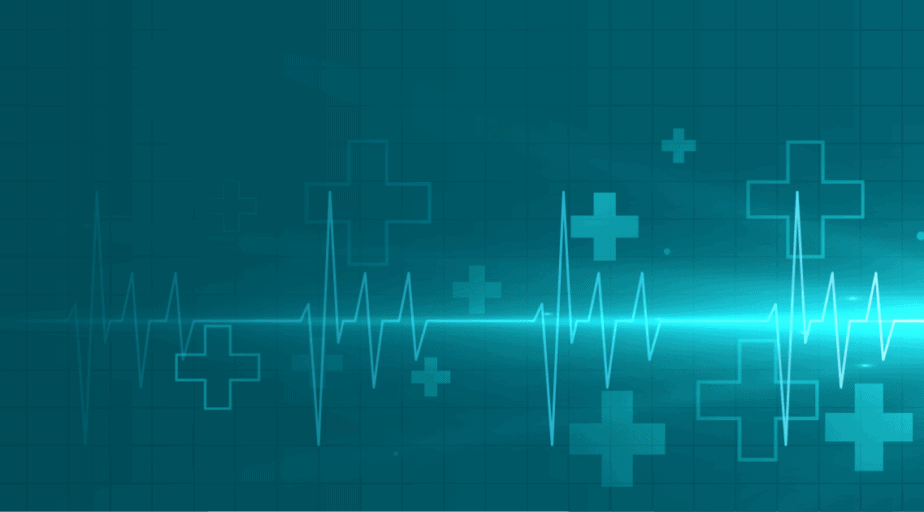 Already, big data technologies are harnessed to predict epidemics, prevent the spread of diseases, provide quality care to patients and accurately calculate health care costs. And these are just for a start.
Download your free big data toolkit to get started
Healthcare Big Data: From Prevention to Cure and Everything Else in Between
What makes big data analytics a perfect match for this particular industry is that it promises to offer big insights that we've never had access to before. The healthcare landscape is inundated with data from a host of disparate sources, including:
Population data
Health statistics
Electronic health records
Insurance claims
Patient trends
Pharmaceutical data
And so many more
Being able to sort and analyze such data to gain valuable, quantitative information is key to improving the quality, delivery and efficiency to healthcare services for all parties concerned.
For healthcare providers, it could mean identifying people and populations who are at high risk for particular diseases or, using evidence-based medicine, to arrive at a more accurate diagnosis.
For healthcare insurers, it could mean being able to streamline processes, preventing fraud and theft, and creating more appropriate coverage for their plan holders.
Perhaps more importantly, access to health data analytics could have the most effect on patients and the general population: enhanced quality care, more precise treatment, and reduced healthcare costs.
Healthcare Big Data Use Cases
Every aspect of the healthcare industry stands to benefit greatly from the right usage of big data. To better illustrate our point, here are a few of the most common use cases for big data in healthcare:
Analyzing Electronic Health Records
Harnessing large pools of EHRs using big data technologies can aid in medical research and improve patient outcomes. For instance, EHR analytics have established links between what were traditionally believed to be entirely different diseases. Further, allowing physicians secure access to data from previous providers could help them better evaluate a patient's symptoms without the need for a repeat of tests, bringing down patient costs.
Determining Trends in Patient Care
Data on standard care practices within hospitals may also yield very enlightening information that can result in enhanced patient treatment and safety. One hospital was able to reduce post-operative staph infection by analyzing the trends in post-op antibiotics prescribed by their doctors.
Minimizing Preventable Hospital Readmissions
Analytics can also help curb the frequency of readmission, which has been identified as a factor in the increasing costs of healthcare. With the aid of data professionals, healthcare providers are able to single out and flag patients who are at high risk for readmission based on their previous admission histories. More attention can then be given to the care and treatment of these patients to ensure that they recover well upon discharge.
Preventing Medical Fraud
Big data in healthcare also comes with a major financial benefit: fraud prevention. Studies have estimated the total sum for fraudulent medical claims to be in the hundreds of billions of dollars. But that can now be reduced significantly with the application of big data analytics.
By developing identity analytics and predictive models based on a number of elements (e.g. medical history, previous claims, social media data, etc.), underwriters can properly assess the legitimacy of claims even at the early stages.
Implementing 'Precision Medicine'
Precision medicine is one of the more recent areas of healthcare that is rapidly developing largely due to the availability of big data. Personalized medicine, as it is also called, entails predicting illnesses, customizing treatments, and prescribing medicines based on the individual's genetic make-up.
We've barely scratched the surface here on how big data technologies are transforming healthcare. But even with this succinct list, it's evident that big data is poised to conquer even more frontiers in the industry.
How Big Data Impacts Value-Based Care
Big data is also seen as a driving factor in the industry's shift to a value-based care environment. In this delivery model, health insurers pay care providers based on patient outcomes. The focus is on the value given and rewards high-quality, cost effective patient care.
Value-based care contrasts with the more traditional approach of the fee-for-service (FFS) compensation where every instance of a consultation, physician appointment, surgical procedure, or hospital confinement requires a corresponding payment from the insurer. Medical personnel and hospital systems earn based on the volume of services rendered. Hence, it tends to encourage duplication of tests and procedures.
But while a value-based approach ensures better healthcare quality and continuous patient care across providers, it also calls for marked improvements in the areas of reports generation, claims processing, data management, and secure, meaningful use of electronic health records. This is where data analytics comes in. Leveraging big data can help doctors, hospitals, health payers (insurers and public health systems) to achieve the patient-centric care that is basic to a value-based care environment.
Time to Bet Big on Big Data in Healthcare
With big data making its case in pretty much all fields in healthcare, what remains now is for care providers and health insurers to evaluate their own analytics capabilities. This is important if a health organization wants to stay relevant in an industry where so much of the decision-making is data-driven, and where those decisions are important to each patient's well-being.
Take the case of Anthem, a leading health insurance plan provider and Datameer customer. Their early adoption of and significant investment on big data technologies including predictive analytics, machine learning, and natural language processing has helped propel the organization forward.
Among a slew of other capabilities, big data analytics has allowed them to promote customer engagement, identify fraud and remove waste, and improve claims processing. They're now even looking into behavioral analytics, which can give critical insights into members' behavioral patterns, risks, and possible actions.
Big data in the healthcare space can only get bigger, and the ability to harness it will certainly play a huge role in how we can further improve patient care, minimize losses, and reduce costs.
Data captured by health organizations, the widespread use of social media, and the rapidly rising adoption of the Internet of Things (IoT) in healthcare have majorly contributed to the current data explosion in the industry, and there seems to be no signs of a slowdown in the foreseeable future. No doubt about it; we're now in the era of big data.