10 Big Data Analytics Tools Every Brand Builder Needs
Benoite Yver
August 31, 2019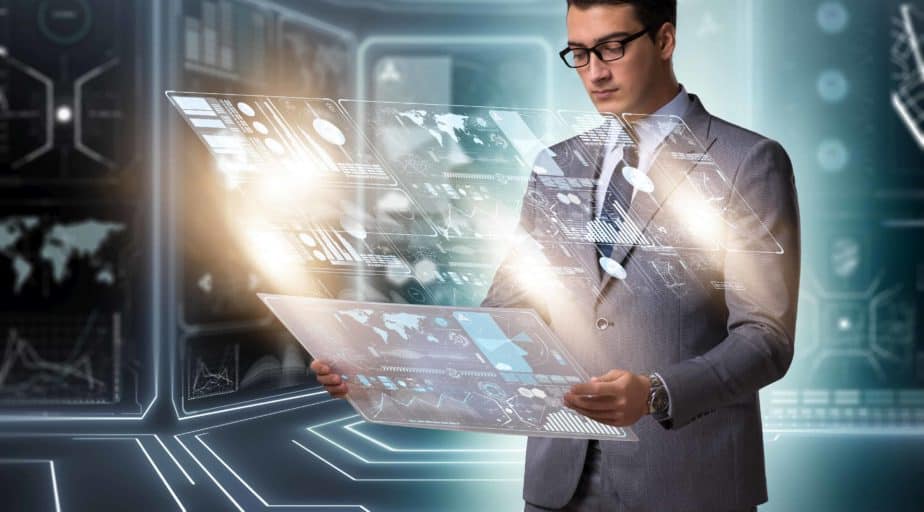 Thanks to the explosion of data mining sector, there are a number of powerful big data analytics tools available to help grow your company.
To say data science is a hot market sector would be the understatement of the year. Companies are paying bounties just to lure qualified data scientists to their teams. But data analytics are not just for major corporations. Small businesses and online e-commerce companies can use the power of big data to optimize their businesses for success too.
From text analytics and consumer profiling to video analytics and event analytics, today's business builder has a buffet of beautiful big data tools at their disposal.
If you are intrigued by the potential of delicious data for brand development, check out the following roundup of up-and-coming analytics resources. You will be impressed with the sheer variety of tools being created for business owners like yourself.
10 Big Data Analytics Tools
Flowcast offers business owners data intelligence for working capital. Understand everything from cash flow fluctuations to business transaction discrepancies. Flowcast can be integrated into your accounts receivable and accounts payable departments, and applied to your Chief Financial Officer's activities too. Data analytics can be used to predict late payments, reduce delinquent accounts, and improve your business' annual cash flow. If you want to improve the overall way your business performs financially, Flowcast is a must-discover data analytics resource.
Streamhub provides analytics to video providers. Whether you are offering livestreaming video or video-on-demand, you will love the power of Streamhub. Monitor your video channels on a daily/weekly/monthly basis to track unique views, average viewing times, and content preferences. Understand the social engagement of your audience, device segmentation, and the geographic location of your viewers. If you like the idea of combining machine learning, data analysis, audience profiling, and social segmentation into one powerful platform then Streamhub should definitely be on your must-investigate brand building list. As a growing number of businesses incorporate video into their marketing outreach efforts, understanding the efficiency of that video is absolutely critical.
GliaCloud offers business intelligence tools as a service. Integrate the GliaCloud API into your data harvesting activities to make the most of your business tracking efforts. Understand everything from interactions with your business' website to trends happening within your social media profiles. Combining predictive analytics and machine learning, GliaCloud makes it easier for businesses to monitor their customer base in real-time. 
 Loom provides data analytics for your IT department. Use Loom's machine learning platform to quickly understand your event logs and uncover problems within your company's code. Loom integrates with multiple popular platforms including Slack, Docker, Heroku, AWS, and HipChat. If you are tired of spending big bucks on bug hunting and code fixes, it just might be time to add the power of code analytics to your business development plans.
Adtailor provides audience analytics for online businesses. Whether you are an affiliate marketer, an ecommerce store owner, or a business blogger, you can use the power of Adtailor to customize the content your audience sees. Adtailor lets you integrate a short snippet of JavaScript code to your website to ensure your audience is greeted with content most relevant to their needs. If the idea of combining demographic data and social media signals sounds like a winning proposition, dive into Adtailor for your business.
NuData Security provides user behavior analytics. Understand how users are interacting with your business' website to uncover fraudulent behavior before it happens. NuData Security can be used to cut down on credit card fraud, gift card theft, hacker attacks, and automated false account creation problems. Spot and stop problems before they happen by putting behavioral analytics to work for your company.
If you want to maximize the efficiency of the healthcare benefits you offer your employees, check out Nuna. Their data analysis platform helps you understand which components of your healthcare offerings are being used the most and which ones you could safely delete from your healthcare plan. Instead of wasting valuable dollars on healthcare components your employees do not use, you can achieve a better return on your investment by funneling funds into popular programs.
 PredictHQ offers event analytics. Track everything from national holidays to sports events and concerts to understand their impact on your business' bottom line. Monitor global events in real-time and adjust your company's activities accordingly. From earthquakes to conferences in your area, you can use the power of PredictHQ's data to adjust your social media networking or customer acquisition outreach efforts.
 If you are an e-commerce business owner, keep Violanto on your radar. They are working on predictive shopping analytics for e-commerce businesses. Understand the data within your customer's shopping profiles and arrange your online products based upon their shopping habits. Can you say conversion rate optimization paradise?
If you want to put the power of data analysis to work for your company but have no idea where to start, you can consider hiring a data scientist for your team. Instead of trying to compete with the thousands of global companies hunting for a qualified data scientist, consider hiring an on-demand data wrangler. Currently accepting early access requests, Kortx is building an on-demand platform for data scientists. Companies will be able to post their requirements, select a data specialist, and have their job completed without ever having to hire a full-time data scientist. If this sounds like just the type of business service you need, sign up for email updates as Kortx gets ready to launch.
As you can see from the above-listed business tools, the number of ways you can incorporate big data analytics into your growth plans is staggering. From shopping behavior analytics to predictive analytics for financial optimization, today's savvy business owner has a myriad of marvelous tools at their disposal. Will you be incorporating data analytics into your growth strategy this year?