Addressing Key Analytics Challenges
John Morrell
February 21, 2020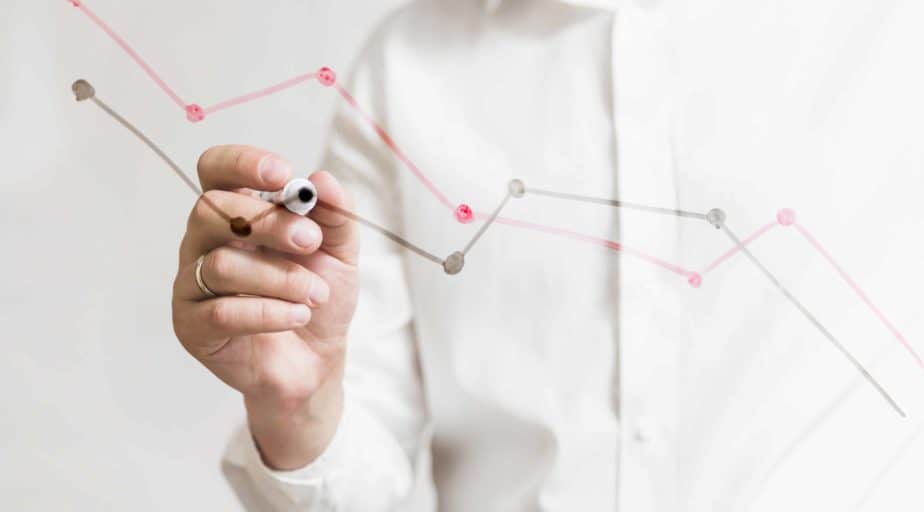 As the analytics market continues to evolve, we see many key analytics challenges that have emerged, showing essential needs among the analytics community. Let's look closely at these analytics challenges and ways organizations can solve them.
Breaking down data siloes and delivering insights
A recent IDC InfoBrief found that at companies identified as "Best-Run," 68% of respondents Strongly Agree that their company is working to eliminate data silos, a critical step to becoming data-driven. Of the "Laggards," only 7% strongly agreed that they were actively working to eliminate data siloes.
The same IDC study also showed that 64.3% of the Best-Run companies had a Very Well ability to provide insights across the business, and 100% had a Very Well or Well ability to deliver insights. Of the laggards, none claimed to have a Very Well ability, while only 16.5% had Well ability. It shows that breaking down data silos and the effective sharing of insights positively correlate with company performance. The two are also interrelated. Breaking down data siloes will lead to greater analytic team productivity and creating and sharing new business insights faster.
A Virtual Analytics Hub is the perfect conduit to deliver on these analytics challenges. It provides greater access to data spread across a disparate landscape, stuck in silos, and offers vital collaboration and re-use capabilities to share insights and build trust.
Data Management Challenges
A Gartner Data Management Strategy Survey asked users: What factors do you consider to be the most challenging to your data management practices. This question identified two significant challenges in data management:
Finding and identifying data that delivers value (58% of respondents).

Supporting data governance and data security (57% of respondents).
Finding and identifying data that delivers value is a crucial analytics challenge. With a dizzying number of new analytic questions with increased complexity, analysts, and data, scientists need to find the right data to best answer the question.
A Virtual Analytics Hub helps the analytics community find data faster and has collaboration features that share knowledge about the data. Through this shared knowledge, analysts can discover data best suited for their task at hand to produce more accurate results. They can build trust in the data to feel confident in using the insights delivered.
The Emergence of Enterprise Data Fabric
An Enterprise Data Fabric is a new category of data solution envisioned by Forrester Research. The Enterprise Data Fabric is supposed to address many analytics challenges around managing data for analytics.
The Enterprise Data Fabric is an evolution of the Big Data Fabric, become more enterprise-wide and scalable, and is defined by Forrester as a platform that:
Orchestrates disparate data sources intelligently and securely in a self-service manner, leverages data platforms such as data lakes, Hadoop, Spark, in-memory, data warehouse, NoSQL, and others, to deliver integrated and trusted data to support various applications, analytics, and other workloads.
The underlying technology (Hadoop, Spark, In-Memory, etc.) is somewhat irrelevant as long as it delivers on the key ingredients and can scale. The best analytics solution is a SaaS Enterprise Data Fabric solution that hides the underlying technology and provides a trustworthy self-service platform and tools for the analyst community.
We tend to define an Enterprise Data Fabric as:
A single platform and tools that orchestrate discovery and catalogs disparate data sources securely to support self-service discovery, integration, sharing, and collaboration of data to build knowledge and trust and deliver the optimal data to analytics and applications. An EDF should support multiple optimal means of providing data. They have optimized easy-to-use interfaces for different personas while supporting a standard catalog for collaboration and sharing among the different personas and team members.
By melding multiple delivery methods such as data pipelines and virtual data queries with tools that effectively service the different personas (data engineers, data analysts, business analysts, and data scientists), organizations can more efficiently manage data. The combination of Datameer and Datameer Spotlight delivers on the promise of a dedicated Enterprise Data Fabric.
Collaboration
Collaboration is another critical analytics challenge as analytics teams get more massive, skills become specialized, and knowledge becomes somewhat siloed. A recent Ventana Research Data and Analytics in the Cloud Benchmark Report highlighted the increasing demand for collaboration in analytics. In the survey, 38% of organizations used some form of partnership in their analytics, with another 29% planning to adopt it within a year and 23% planning to adopt it sometime. It led Ventana to predict that:
By 2020 collaboration will become a standard feature of ¾'s of data and analytics processes in much the same way visualization is part of analytics today.
Collaboration is now an essential part of analytics to speed the discovery of the most relevant data for the analytic problem at hand and build greater trust in both the user data and its analytics results.
A Virtual Data Hub allows the analytics and data community to easily share what they know about data assets, share and re-use data, and allows multiple team members to work collaboratively on a common analytics problem, each bringing their unique skills and knowledge. These critical ingredients help speed the time to insight, create more comprehensive and actionable results, make the analytics more explainable to the business, and allow business teams to take action confidently.
Wrap Up
Breaking down data silos to deliver more insights, finding the most relevant data for the problem at hand, orchestrating data delivery across the enterprise, and increasing collaboration amongst the analytics community are critical new analytics challenges organizations face today. Organizations that stare down and overcome these challenges have will be the top-performing companies, or as IDC calls them, "Best-Run."
The Datameer Spotlight Virtual Analytics Hub is a SaaS solution allowing analytics teams to find, create, collaborate, and publish trusted analytics assets in complex hybrid landscapes. Datameer Spotlight provides unified access across analytics silos, increases the use of analytics assets, and offers a collaborative environment that furthers data knowledge to build trust and rapidly answer new business questions. To learn more, visit the Datameer website or see Datameer in person, Sign up for your free trial today!