3 Ways To Use Big Data to Amplify Telecom Customer Experience
Datameer, Inc.
February 19, 2018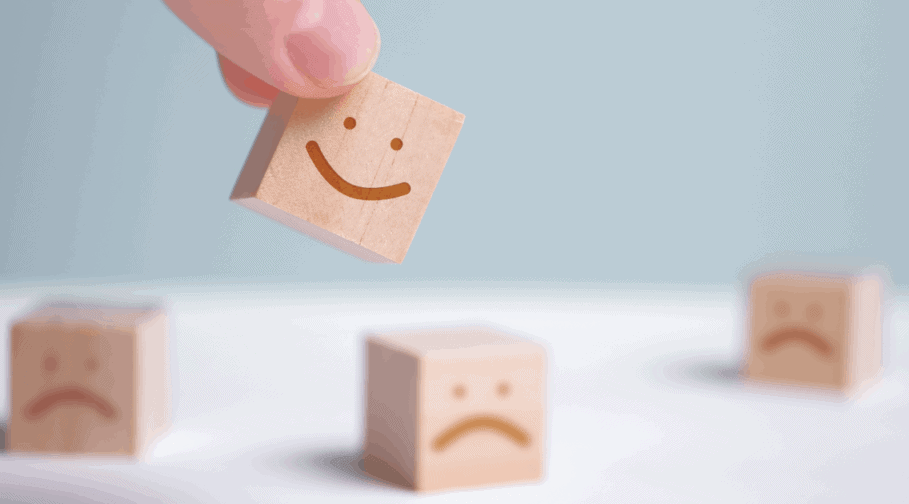 Leveraging data to win against competitors and skyrocket revenues should not just be reserved for the Google's of the world. Telecommunications companies generate enormous amounts of data each year – both structured and unstructured – on customer behaviors, preferences, payment histories, consumption levels, user patterns, customer experiences, and more. And with analytics, this data is a gold mine for those who know how to monetize big data and amplify telecom customer experience.
Telco's data gold rush
Telecom service providers previously only had access to aggregated, metered data and even when telco data analytics types exploded, they lacked the technology to harness it and find meaningful insights into valuable customer usage patterns. Today, data is generated from each customer touchpoint – calls, text messages, roaming, video downloads, mobile commerce, custom relationship management systems, service calls, and so on. Analyzing, this data has the potential to differentiate services, boost customer experiences and, ultimately, increase revenue.
A recent McKinsey & Company study showed data-driven companies have a 50% chance of having sales well above competitors compared to customer analytics laggards. And according to McKinsey & Company benchmarking research, "high-margin telecommunication companies tend to outperform their peers when it comes to data mining and otherwise gaining insights from collected customer information."
3 ways to mine big data for better telecom customer experiences
Already we're seeing telecom providers combine and analyze to better serve their customer base. In fact, big data analytics company, Guavus, released the findings of a global survey pointing to proactive customer care as the biggest single driver of big data analytics uptake among telcos.
Here are three examples of what can be achieved:
Improved customer retention – every customer who complains, even more, remain silent. As such, customer feedback is gold and with telco data analytics companies can make use of it and exploit it. Telcos can combine call center information, charging data records, and CRM data to understand the biggest customer pain points. By analyzing customer complaints related to networks issues, such as dropped calls and slow connections, and correlating it with CRM data to see which customers have left, companies can better understand which network problems have the most impact on their customers. Armed with this information customer service teams can prioritize addressing hot issues and reduce churn.
Proactive customer care and reduced truck rolls – Analyzing big data can reduce unnecessary in-person appointments, service calls, or truck rolls – which can cost several hundred dollars each – by resolving customer issues on the first call. To do this companies must be able to accurately predict which kinds of customer issues tend to result in unnecessary truck rolls and develop a system for handling them more effectively through their call centers. With telco data analytics and visualizations, companies can generate custom reporting, interactive "what-if" scenarios, and visualizations complete with clustering and a geographic heat map for network traffic. This allows providers to see where issues may arise and allocate resources accordingly.
Consistent service experiences with accurate demand forecast – As mobile broadband usage, high-definition television consumption, over-the-top and other services consume more network bandwidth, it's more important than ever to accurately plan for network capacity. To determine exactly where to lay the new infrastructure it is almost mandatory to take a data-driven approach by identifying concurrency in customer data regarding player sessions, peak usage times and dates, and then clustering this data to identify usage patterns. These patterns would help to forecast future growth and network demands. By analyzing terabytes of session data across a vast carrier network and generating a predictive trend analysis of customer video viewing behavior patterns, it is possible to have a new level of insight into customer behavior trends, which improves the ability to forecast for future demand and plan network investments.
Data analytics gives companies a whole new level of insight into customer behavior trends. More importantly, it opens up endless opportunities to improve the telecom customer experience and keep customers happy.
Data Transformation is Key
Effective data analytics in telecom starts and ends with clean, organized, and processed data.  How you transform your data is critical to this, in terms of both process and how.  Analytics are assembled by analyzing complex and diverse datasets that need to be cleansed, blended, and shaped into final form.  Often times this involves high degrees of collaboration between data engineering and analytics teams.  It also requires rich data documentation to back up compliance processes.
Datameer SaaS Data Transformation is the industry's first collaborative, multi-persona data transformation platform integrated into Snowflake.  The multi-persona UI, with no-code, low-code, and code (SQL) tools, brings together your entire team – data engineers, analytics engineers, analysts, and data scientists – on a single platform to collaboratively transform and model data.  Catalog-like data documentation and knowledge sharing facilitate trust in the data and crowd-sourced data governance.  Direct integration into Snowflake keeps data secure and lowers costs by leveraging Snowflake's scalable compute and storage.
Learn more about our innovative SaaS data transformation solution by scheduling a personalized demo today!