Alation Basics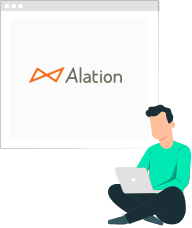 Alation is a data catalog tool that helps organizations identify, understand, and manage their data assets.  With Alation, an organization can catalog their data assets, capture and add technical and business level information about them, steward, and govern these assets.  Alation helps stakeholders understand what data assets exist, what they are made of, how they are being used, and manage risk, data privacy , and compliance.

What Can Alation Do?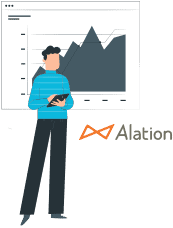 Alation has four major functional areas:
Data asset capture – This module allows an organization to create an inventory of data assets and capture information about those assets.  It has connectors to over 50 data sources, automatically indexes assets from those sources, and captures query log information.
Data catalog and collaboration – This lets users share their knowledge about data assets and see additional captured information.  It includes data health and privacy flags, popularity rankings, a business glossary and allows users to rate, review and hold conversations around assets.
Data discovery – Users can perform natural language search to find assets using various characteristics captured in the data catalog.  The catalog will also make recommendations to users.
Data governance & stewardship – This module allows organizations to create, manage and run policies about who can see data, how it is used, and ensure privacy and compliance.  Governance workflows can be initiated, and a stewardship dashboard provides up-to-date information.
What is Alation Used For?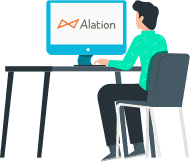 Organizations typically use Alation as a tool for IT, data owners, and officers in charge of data protection and compliance to inventory and track how data is used.  Their primary objectives are to know what data exists, protect it, ensure it is properly governed and stewarded, and promote data literacy.
Although Alation maintains an inventory of data assets, this inventory's primary focus is to help these teams automate processes around this data to ensure it is protected and tracked for regulatory compliance.  The primary ROI customers get from Alation is eliminating potential fines from a lack of general regulatory compliance ( GDPR , CCPA , etc.) and industry-specific ones ( HIPAA , AML , etc.) and ensuring data is protected.
Where Alation is often NOT used is for analytics data management and analyst discovery.  This is because Alation is not integrated into their analyst workflows and forces analysts to jump around between multiple tools and data platforms to work with data.
What is Datameer?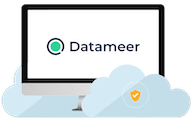 Datameer is a powerful SaaS data transformation platform that runs in Snowflake – your modern, scalable cloud data warehouse – that combines to provide a highly scalable and flexible environment to transform your data into meaningful analytics.  With Datameer, you can:
Allow your non-technical analytics team members to work with your complex data without the need to write code using Datameer's no-code and low-code data transformation interfaces,
Easily combine large volumes of captured data with master and other data to create context-rich, meaningful datasets for analysis,
Fully enrich analytics datasets to add even more flavor to your analysis using the diverse array of graphical formulas and functions,
Generate rich documentation and add user-supplied attributes, comments, tags, and more to share searchable knowledge about your data across the entire analytics community,
Use the catalog-like documentation features to crowd-source your data governance processes for greater data democratization and data literacy,
Maintain full audit trails of how data is transformed and used by the community to further enable your governance and compliance processes,
Deploy and execute data transformation models directly in Snowflake to gain the scalability your need over your large volumes of data while keeping compute and storage costs low.
Why Datameer?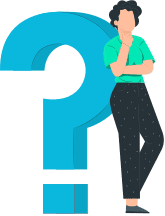 Datameer provides a number of key benefits for your modern data stack and cloud analytics, including:
Creating a highly efficient data stack that reduces your data and analytics engineering costs,
Allowing you to share the data transformation workload across your broader data and analytics team,
Fostering collaboration among the data and analytics team to produce faster, error-free projects,
Efficiently using your Snowflake analytics engine for cost-effective data transformation processing,
Enabling you to crowdsource your data governance for more effective and efficient governance processes, and
Improving data literacy to expand knowledge and effective use of your data.
How is Alation Priced?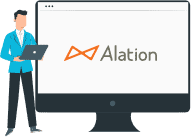 Alation keeps its' pricing information close to the vest, with very limited publically available information.  Alation pricing has two components: a server license and a per-user cost, with the latter coming in user packs.
You can purchase a 12-month baseline SaaS Alation package directly on AWS for $198,000, which includes the Alation Data Catalog Server and 25 user creators (users that can create content within the Alation data catalog).  This also includes baseline product support.
Alation Product Reviews
There are a good number of Alation product reviews available for reading, with the majority on Gartner Peer Insights and G2 Crowd.  On Gartner, Alation has an average review rating of 8.3 out of 10, while on G2 Crowd, the average rating is 4.3 out of 5.
Many of the reviewers like the completeness (broad range of functionality), collaboration, and user-friendliness of the product.  The chief complaints are the cost (high price) and slow performance.
Learn more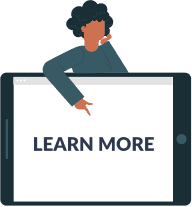 Want to learn more about Datameer and how it can help you model and transform your data faster and easier than ever?  Visit our home page to learn more about Datameer's innovative data transformation solution.  Or schedule a personalized private preview of our product.