Top 5 Matillion Competitors and Alternatives
Justin Reynolds
June 10, 2021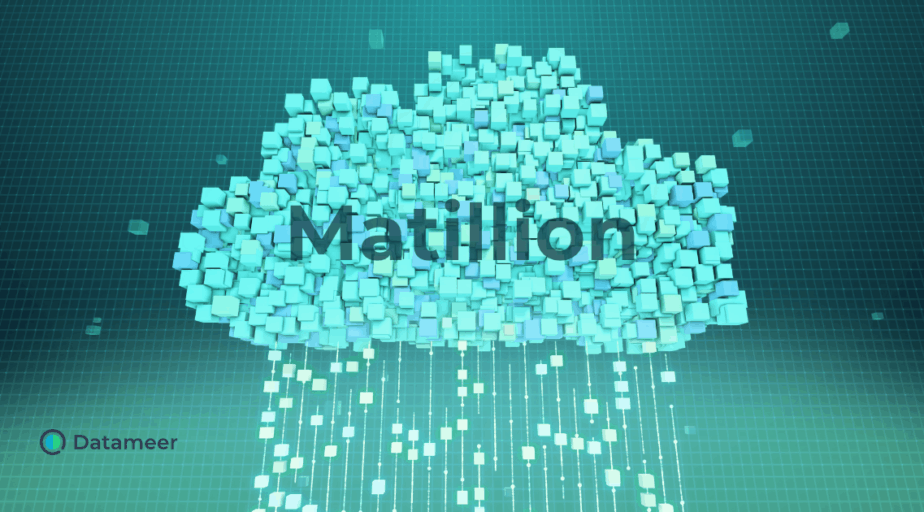 Matillion ETL Review
Matillion is a cloud-based ETL tool that enables teams to create and orchestrate data pipelines without writing any code. As one of the younger cloud-based ETL solutions on the market, Matillion lacks a storage and execution engine. Because of the absence of some crucial storage features, Matillion may not meet your requirements. The good news is that there are several Matillion competitors on the market that might.
Good for small teams, with small data
For smaller teams, startups, and companies that don't have tons of data and don't have any on-prem infrastructure, Matillion may be a fine choice. If this sounds like you, make sure that you have a technologically proficient team. To illustrate, Matillion requires users to string together several components to create a single flow. For most users, this often translates into inefficient data pipelines as flows become more complicated than they need to be.
Limited library of functions
If your organization is looking for enterprise-grade features and robust libraries that contain hundreds of functions, you may want to consider other options; Matillion only supports roughly 25 components for data transformation, for example. That's compared to purpose-built solutions for the enterprise, which ship with libraries containing hundreds of functions.
Lacks on-prem options
What's more, while Matillion can help teams make sense of data that lives in the cloud, many of today's most vital organizations have hybrid cloud environments. Unfortunately, Matillion only supports cloud and SaaS data sources and cannot connect to and secure on-premises data. For enterprises that keep sensitive data in their own data centers, this is a dealbreaker.
Okay data security
And while Matillion does have some standard security features, it doesn't have the robust security and data governance features organizations can't afford to do without in the age of high-profile data breaches. If your organization has strict security requirements, you will need to look for a solution built to meet the needs of privacy-conscious organizations today.
ETL Matillion Competitors and Alternatives
Learn more about five popular Matillion competitors and alternatives to see which one might meet your needs most thoroughly.
1. Datameer
Datameer is the perfect alternative for Matillion as the T in your ELT.  Datameer is a powerful SaaS data transformation platform that runs in Snowflake – your modern, scalable cloud data warehouse – that combines to provide a highly scalable and flexible environment to transform your data into meaningful analytics.  With Datameer, you can:
Allow your non-technical analytics team members to work with your complex data without the need to write code using Datameer's no-code and low-code data transformation interfaces,
Collaborate amongst technical and non-technical team members to build data models and the data transformation flows to fulfill these models, each using their skills and knowledge
Fully enrich analytics datasets to add even more flavor to your analysis using the diverse array of graphical formulas and functions,
Generate rich documentation and add user-supplied attributes, comments, tags, and more to share searchable knowledge about your data across the entire analytics community,
Use the catalog-like documentation features to crowd-source your data governance processes for greater data democratization and data literacy,
Maintain full audit trails of how data is transformed and used by the community to further enable your governance and compliance processes,
Deploy and execute data transformation models directly in Snowflake to gain the scalability your need over your large volumes of data while keeping compute and storage costs low.
You can do data transformation in Matillion but from a data transformation standpoint, several areas differentiate Datameer from Matillion, including:
Tools that work for all your personas: no-code, low-code, and code.
Discover, share, and reuse data transformation components.
Fully enrich your data with an Excel-like formula builder and a large library of functions,
Let non-technical analysts model and transform data without any coding or schema knowledge.
Rich, searchable, catalog-like data documentation, attributes, comments, tags, and more.
Deep integration with Snowflake for cost-effective scalability.
Read our more complete guide comparing Matillion and Datameer.
2. Talend
Ships with data quality and governance features
Talend is a strong integration platform supporting data integration, application and API integration, real-time data pipelines, and master data management. Unlike Matillion, Talend ships with data quality and governance features that enable organizations to control their data and take a proactive stance toward compliance.
Support for cloud data integration
While Talend began as a solution built to help organizations migrate data from on-prem data centers to data warehouses and data marts, the company added support for cloud data integration through its Stitch acquisition. While this covers the use case, the inorganic nature of Talend's expansion can translate into a disjointed experience for specific users compared to a solution built from a cloud-first stance.
Talend's solution includes a Data Integration platform, the Studio, Pipeline Designer, and Management Console, the Data Preparation tool, the Data Catalog, the Data Stewardship module, and the Stitch service. Just like Matillion, Talend isn't the most accessible platform in the world to use. Companies that invest in Talend need to be prepared to devote a ton of resources toward making the most out of the platform. Simply put, this isn't a solution that average business users will enjoy using.
3. Domo
May need a team of SQL experts in-house to build serviceable connectors
Domo is a business intelligence platform that includes data integration capabilities. While experienced data engineers and analysts can use the platform effectively, Domo — like Matillion — requires extensive manual efforts to extract, transform, and load data sources for analytics purposes. Unfortunately, this creates significant challenges for some users, who argue that you either need a team of SQL experts in-house to build serviceable connectors or reach deep into the company's purse to leverage Domo's professional services offerings.
Can be pricey
Even if you have the resources needed to make the most out of the platform, be prepared to spend a pretty penny. While the solution delivers functionality out of the box, users report that it's one of the more expensive platforms on the market, particularly considering that customization or support outside of the scope of standard features costs extra money. This criticism seems to pop up regularly.
If you're looking to empower your employees to self-serve analytics without breaking the bank, you'll likely need something besides Domo or Matillion.
4. Informatica
Data cataloging, data quality, data governance, and master data management Informatica, one more matillion competitor, is a data integration platform that delivers several features, including data cataloging, data quality, data governance, and master data management. The company's flagship solution was engineered back in the 1990s and, as such, was designed for the pre-cloud world. In 2018, the company migrated its products to the cloud and introduced Informatica Cloud, making it a latecomer to the robust cloud market.
Highly sophisticated data flows
Like Matillion, users can create highly sophisticated data flows using Informatica's rigid ETL approach. While this is helpful for teams with advanced users with a ton of free time on their hands, it leaves much to be desired when it comes to self-service solutions.
Ships with 110+ basic transformation functions
Informatica ships with 110+ basic transformation functions, plus another 30 higher-level tasks, including aggregation, sorts, and parsing. As such, the platform packs more of a punch than Matillion. Yet, at the same time, Informatica also lacks the additional functionality found in other leading ETL solutions.
While Informatica does offer enterprise-grade security features, those are only available as premium features. If you're looking for a cost-effective, highly secure solution, you may have to look beyond both Matillion and Informatica.
5. Hevo Data
No-code data pipeline
A newcomer to the market, Hevo is a self-described no-code data pipeline as a service. Launched in 2017, Hevo enables organizations to tackle ETL jobs in the cloud.
Only connects to 30(ish) SaaS data sources
While Hevo provides self-service analytics to an extent, the solution doesn't have a decade-long track record like Matillion. This solution only connects to about 30 SaaS data sources, making it less than ideal for enterprises that have massive SaaS footprints — or even average footprints, for that matter. Whereas other platforms on the market enable you to add additional data sources, Hevo doesn't support this functionality at the time of writing.
In-house engineering resources may be required
As mentioned, Matillion is a suitable solution for teams that have the in-house engineering resources required to build complex data flows. Like Datameer, Hevo is designed for the average business user, making it an option for teams to empower each member with self-service analytics. That said, many enterprises may want to consider possibilities beyond Hevo because it's a relatively new and unproven solution.
The bottom line for Matillion competitors and alternatives:
Though some teams filled with tech experts may find Matillion to be the perfect solution for their needs, those that want intuitive, user-friendly tools that enable you to build data pipelines rapidly will want to choose a different option.
In the age of high-profile data breaches, organizations will also want to think twice about investing in any technologies that treat security and governance as an afterthought, which is one of the main drawbacks of Matillion. On top of that, the platform is somewhat limited by its transformation functions and data prep capabilities, preventing some teams from unlocking the total value of their data. And if your organization is still hosting data on-premises, you'll have to look elsewhere since Matillion doesn't support that capability.
Looking for an intuitive and powerful ETL solution?
If you're looking for an intuitive and powerful ETL solution that allows your team to easily create data pipelines for complex use cases, look no further than Datameer. A user-friendly platform that delivers value to all skill levels, such as data engineers, analysts, and data scientists. An ideal choice for price-conscious companies looking to put the power of real-time data analytics in the hands of individual team members.
Try an ETL tool that has it all: Datameer
For more information on how Datameer can help your organization figure out the best way forward and achieve better business outcomes, Sign up for your free trial today!